1. Go to Your Application.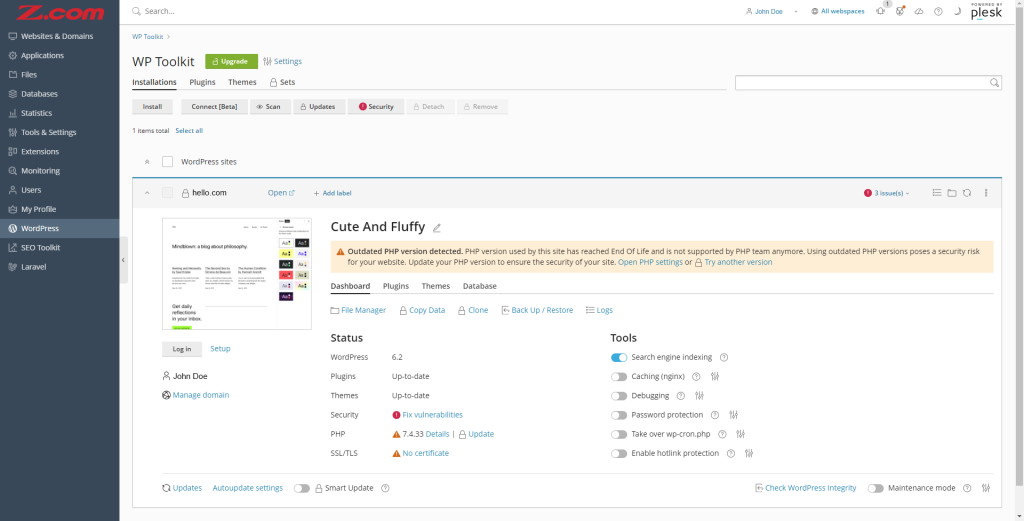 2. Click "Back Up/Restore" link to views your Backups List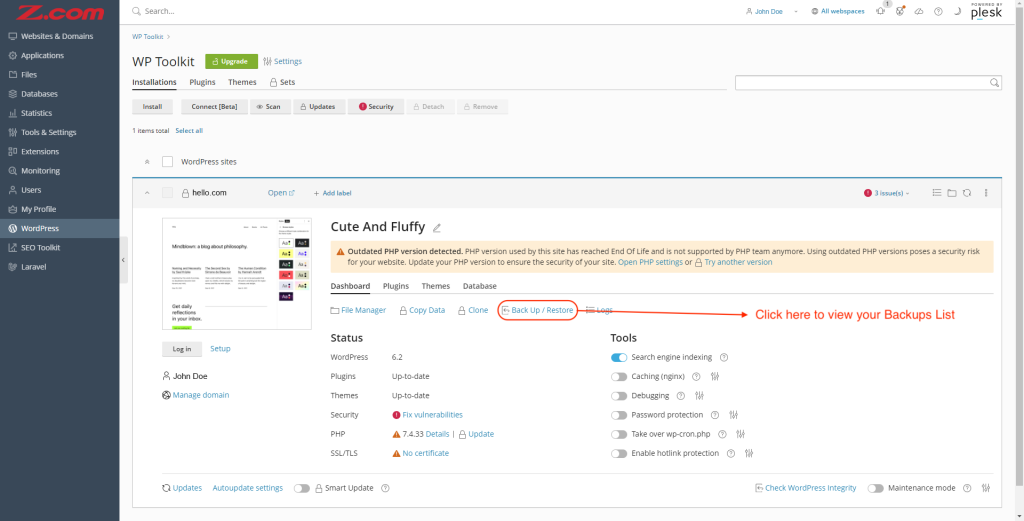 3. Click here to start your Back Up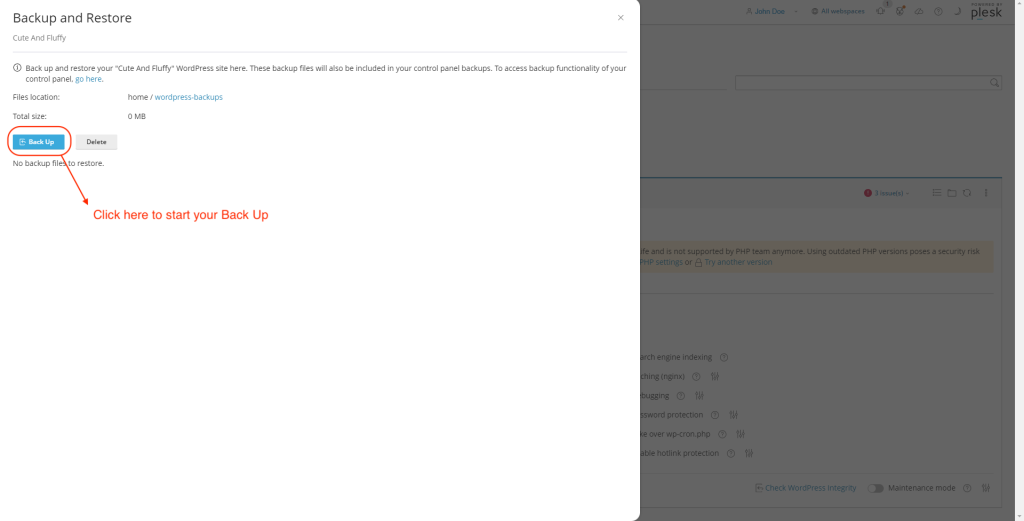 4. After your Back Up process is finished, you can see the backup file.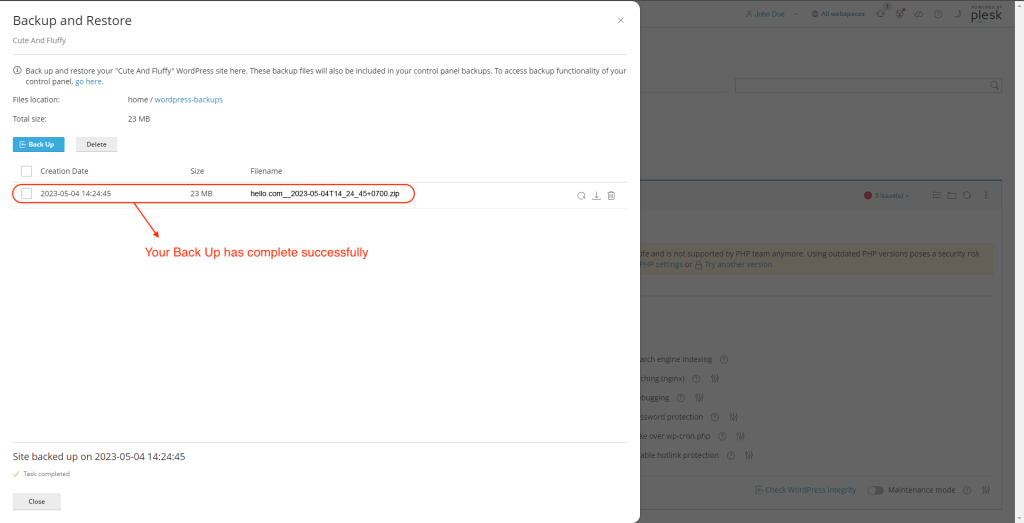 5. You can download your Back up file.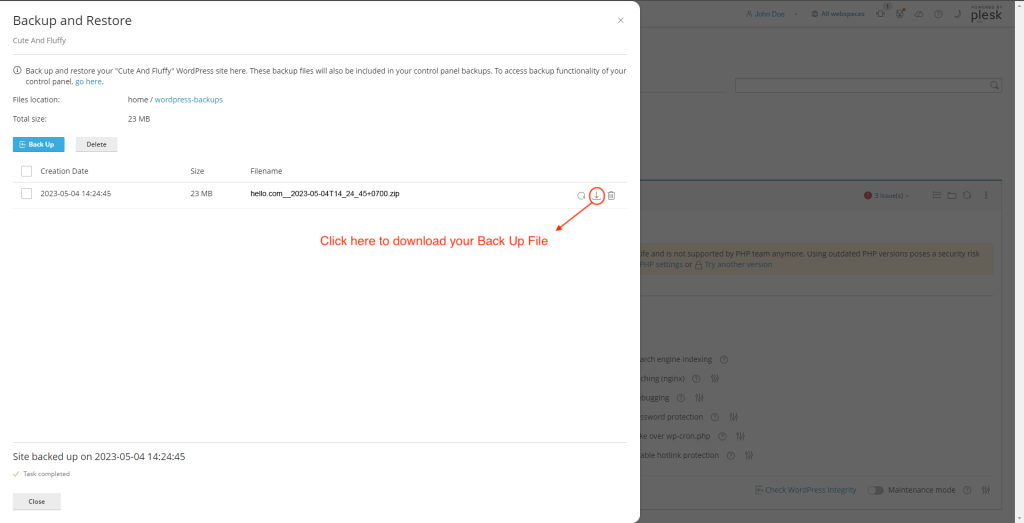 6. You can delete your Back Up file.