How to Check the DKIM Record on the Plesk Panel?
Step(1)- Login to the Plesk Panel.
Login URL: https://123.45.67.89: 8443
(2) Select the Websites & Domains
(3) Click "Mail" and then click "Mail Settings".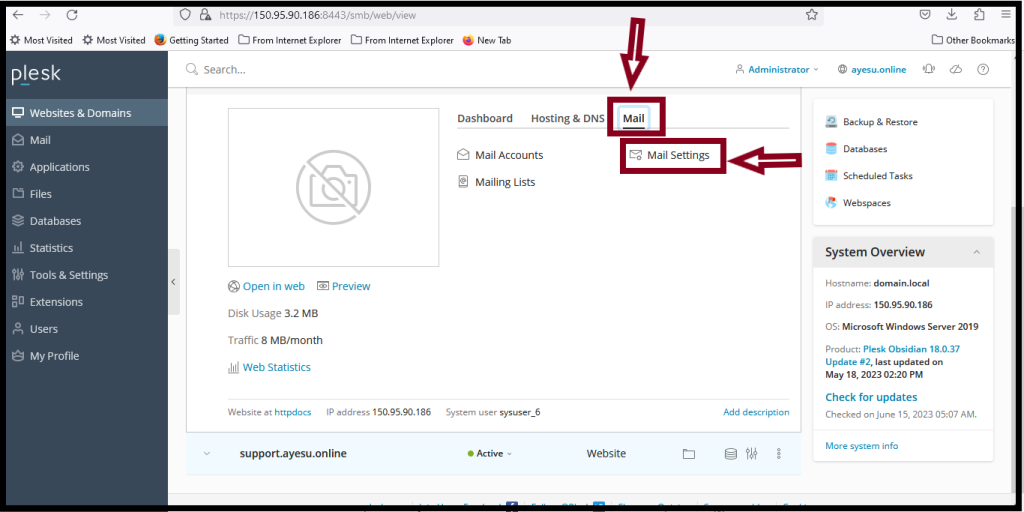 (4) Tick these three options
– Enable mailing lists
– Use DKIM spam protection system to sign outgoing email messages.
– Enable mail autodiscover.
(5) And then click "Apply" button.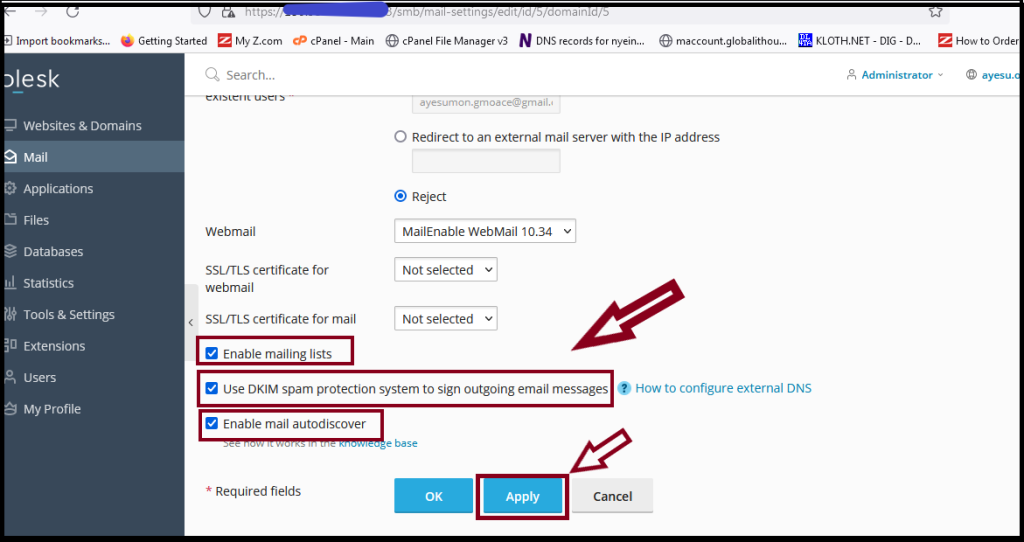 (6) Click "How to configure external DNS".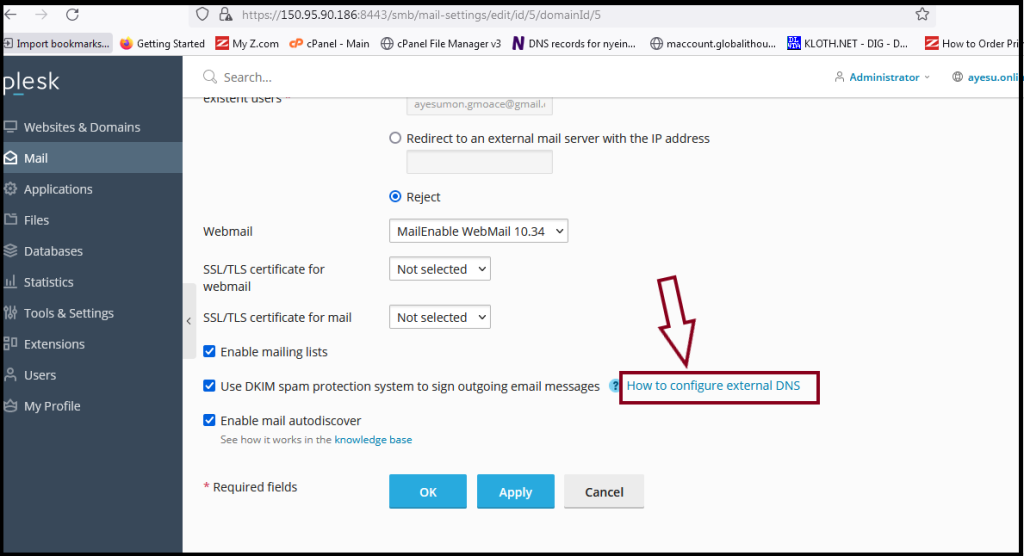 (7) And then you will see TXT record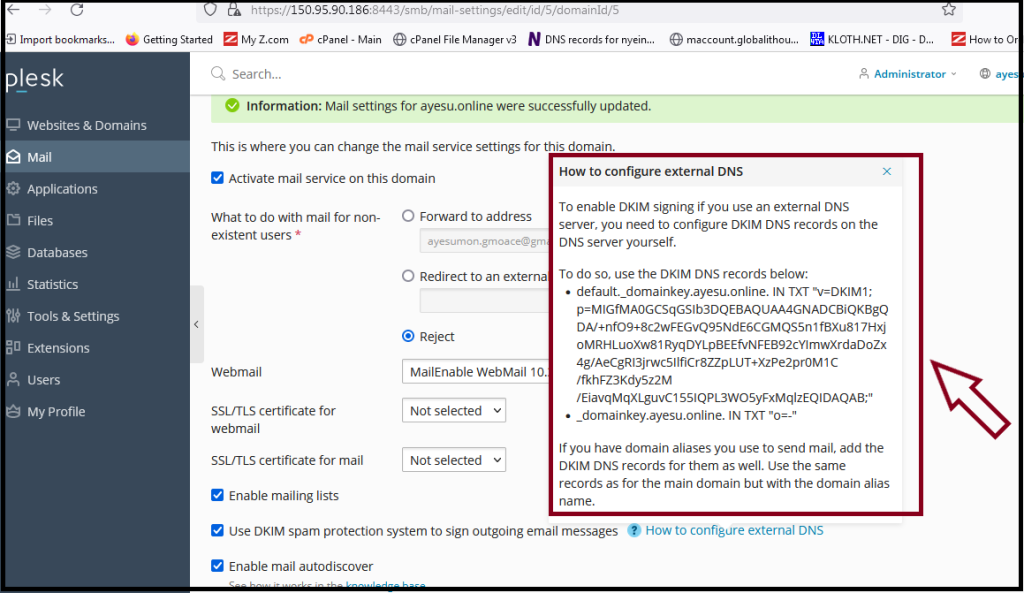 Thank you.