How to Create an FTP Account in Plesk?
Step1. Login to the Plesk Server, https://123.456.78.9:8443/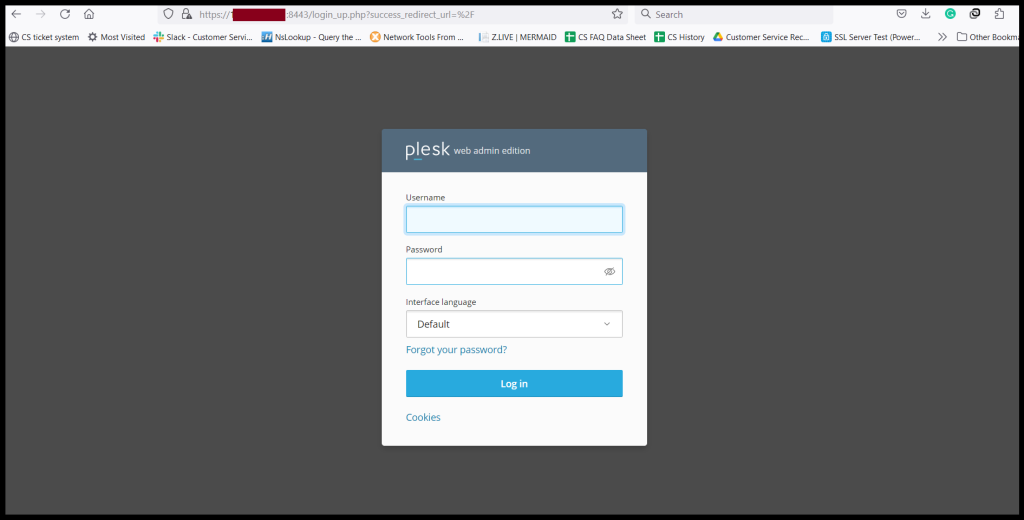 Step2. Go to "Websites & Domains" and Click "FTP Access".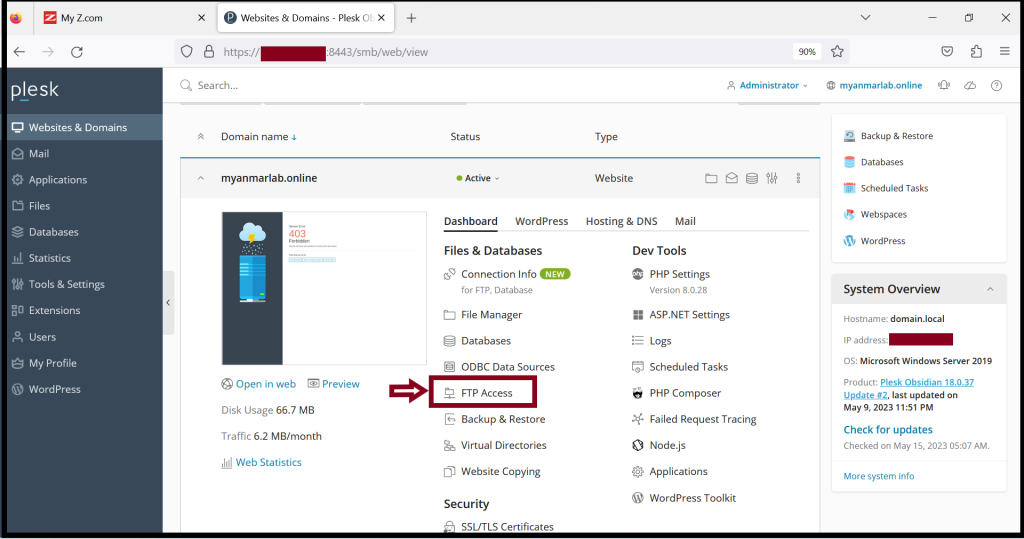 Step3. Click "Add an FTP Account".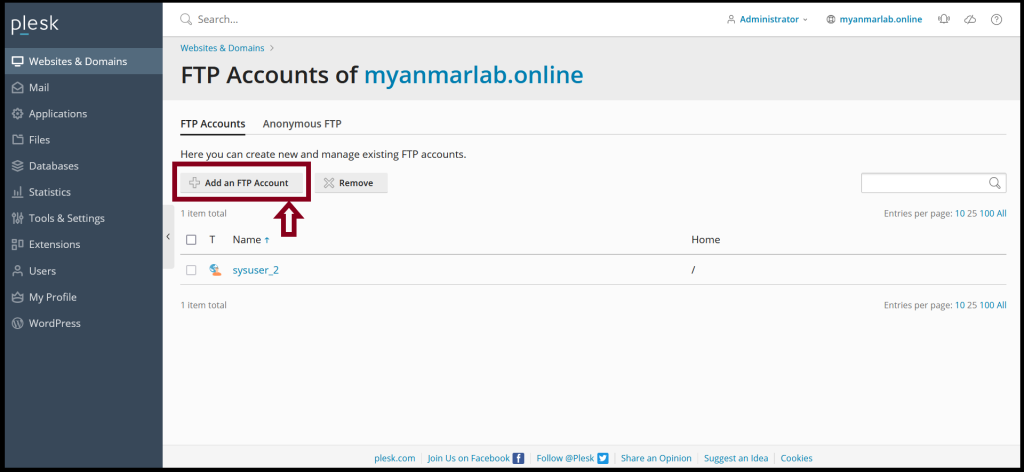 Please fill require information to create FTP account. And also we can give Permissions for FTP user.
FTP account name:
Password:
And Then, Click "OK"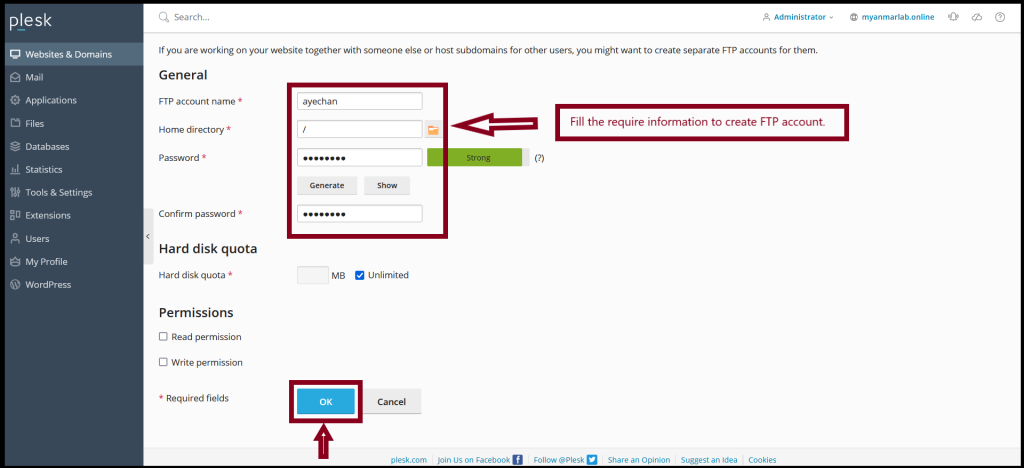 Step4. Now, you can create the FTP account that you want to create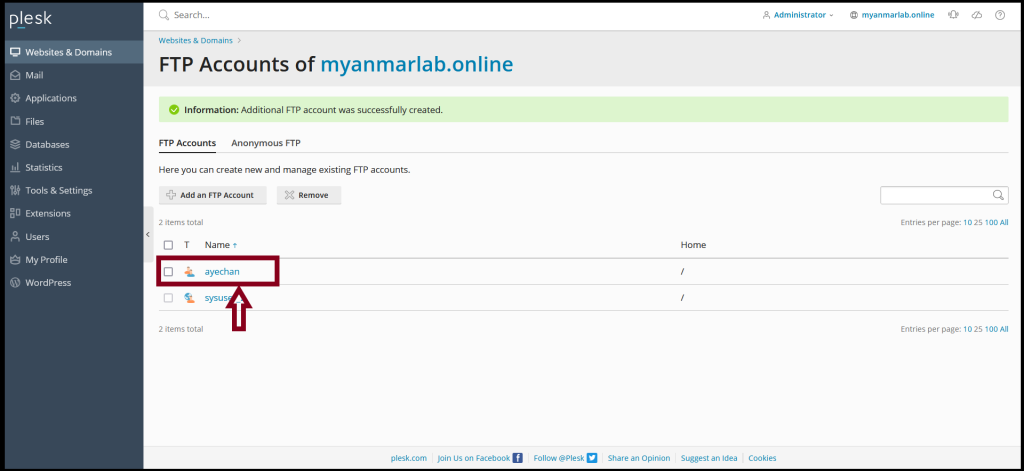 Step5. If we've finished the FTP account creation process, we can use with File transfer software for this account to remote the server.
Please download the software from the website. If we've finished the software installation, we can use the FTP account.
URL: https://filezilla-project.org/ ( Download  FileZilla Client)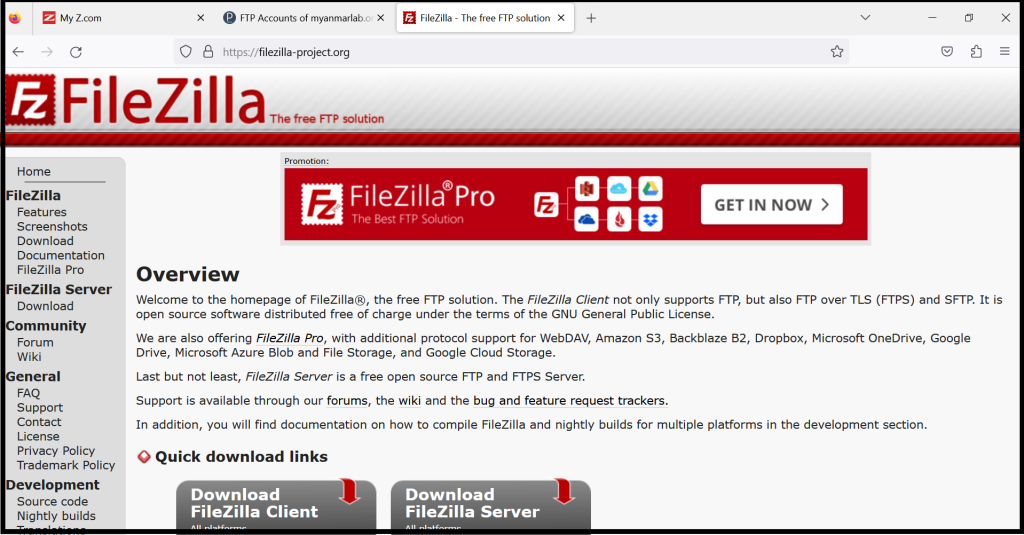 Step6. Fill in the information to enter the server.
Hostname: 123.456.78.9 (for example server IP)
Username:
Password:
Port: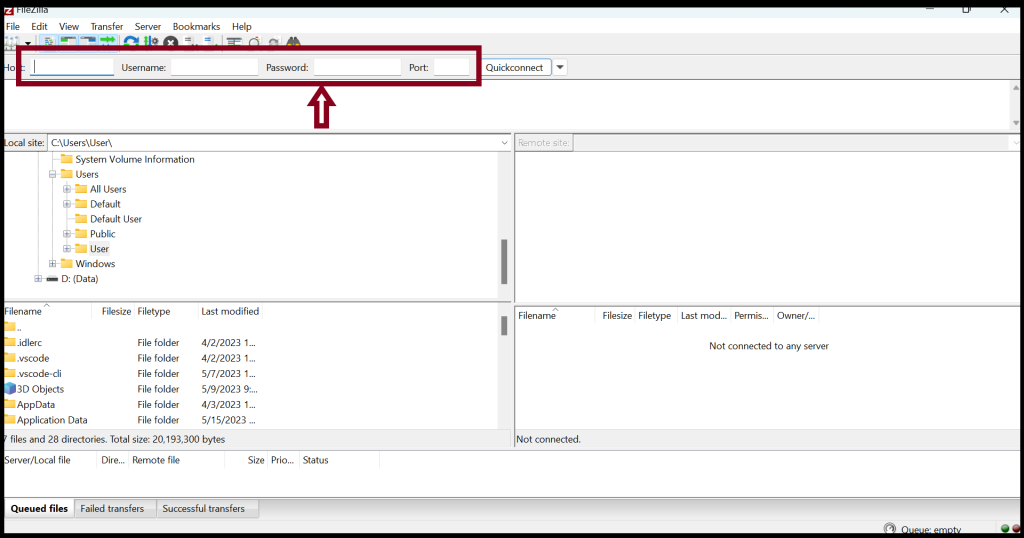 Click "OK"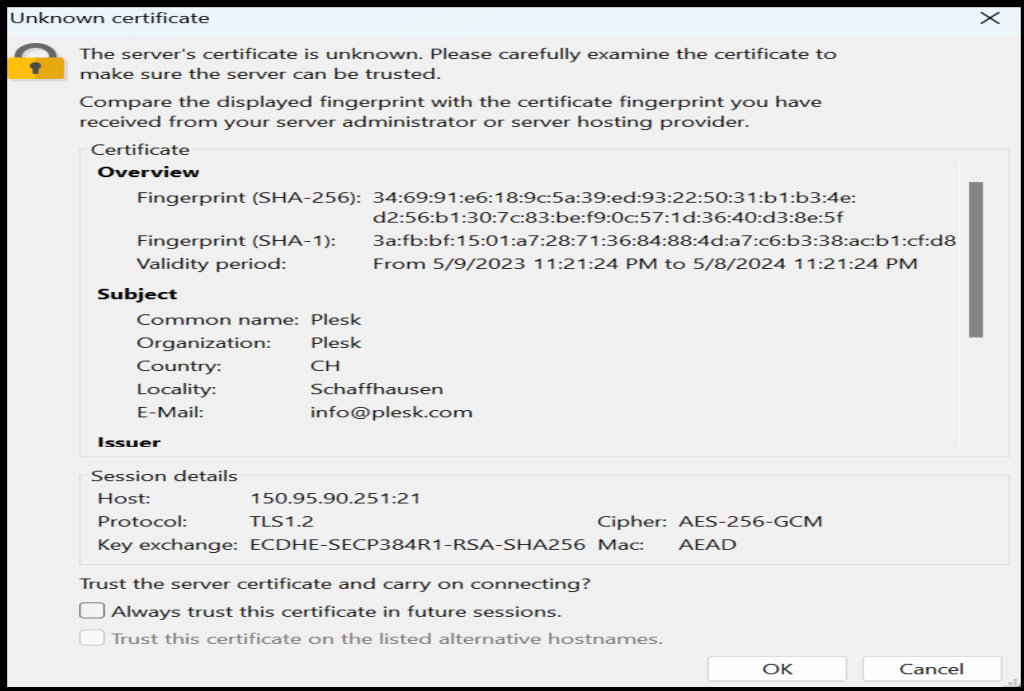 Step7. Now, we can log in the FTP account successfully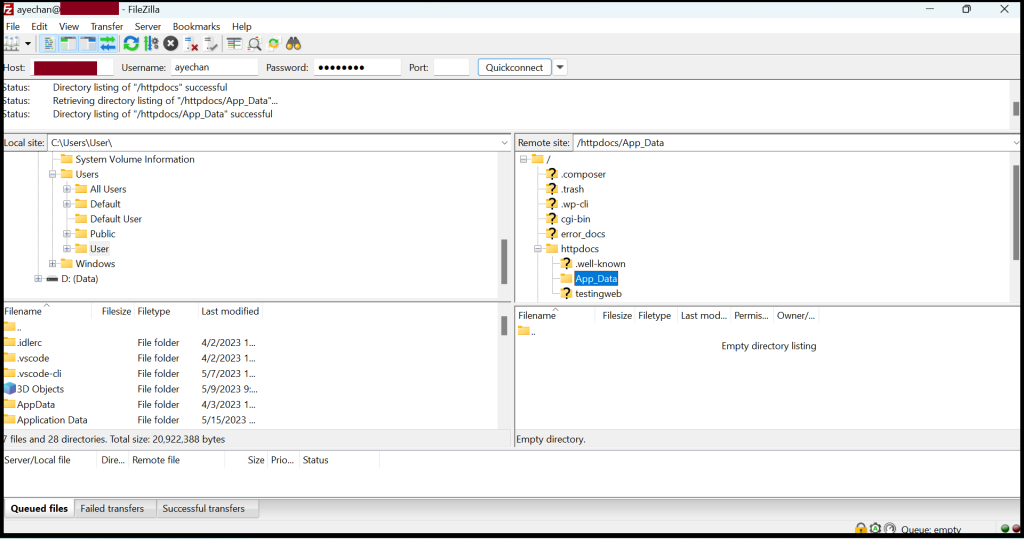 Thank you!!!