Login to your z.com account, https://cloud.z.com/mm/signin/
After login to the Z.com portal, Click the "Web Hosting" menu.
Click your server.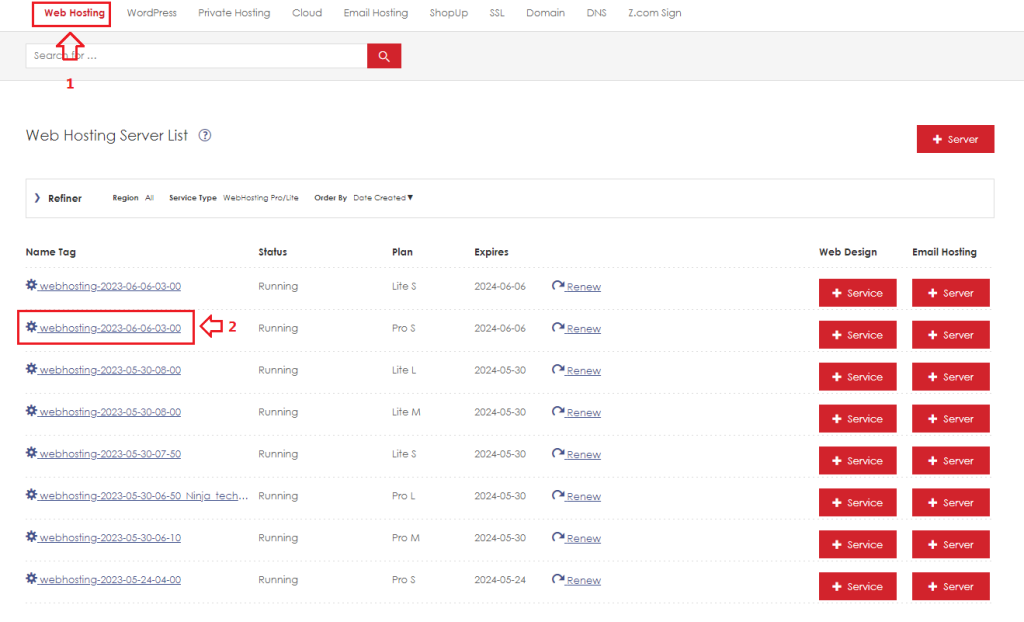 3. Click the Login icon.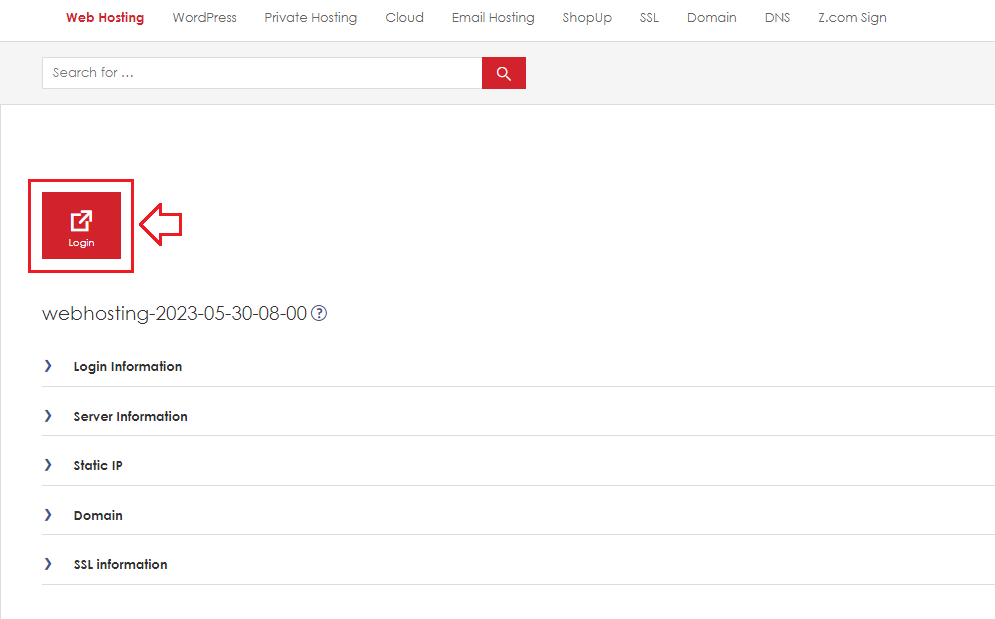 4. Click the domains icon.

5. Click the Create a new domain

6. 1. Add your domain name./ 2. After adding a domain click Submit button.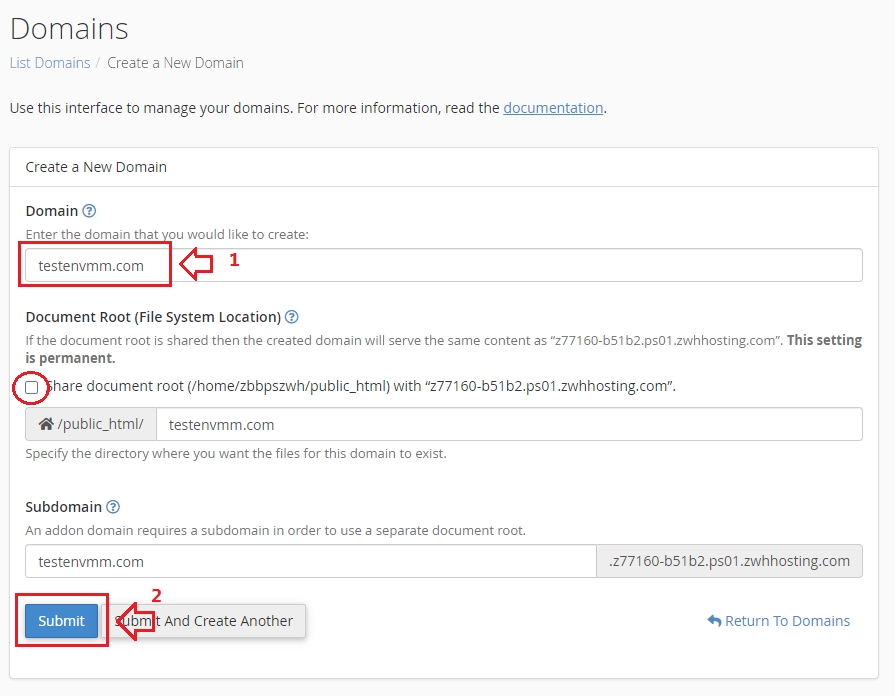 After adding a domain you can start uploading your web projects or install Web Applications such as WordPress, Drupal, etc…