Login to your z.com account, https://cloud.z.com/mm/signin/
After login to the Z.com portal, Click the "Web Hosting" menu.
Click your server.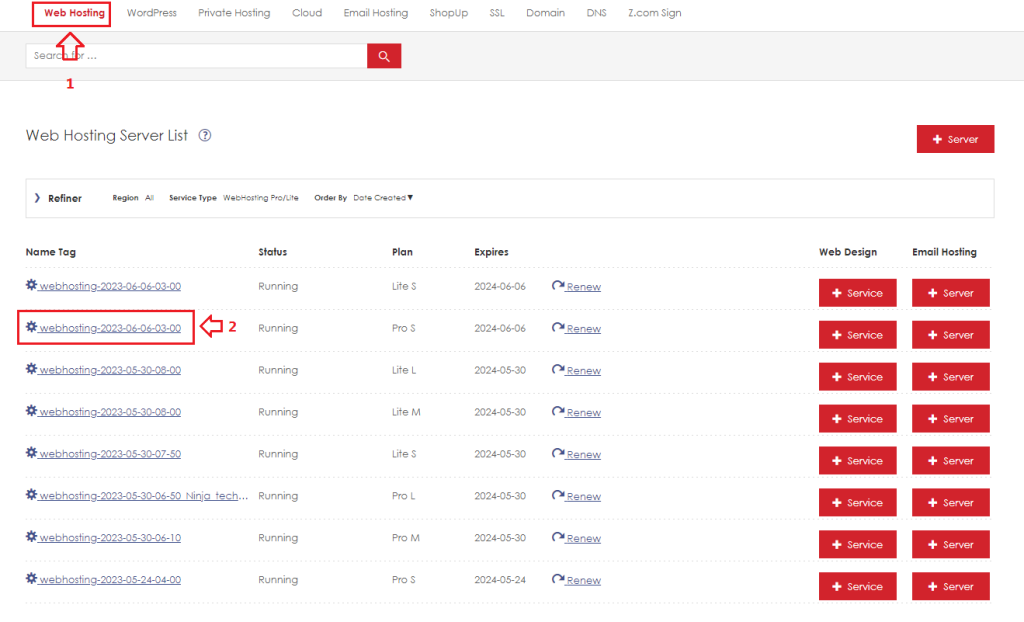 3. Click the Login icon.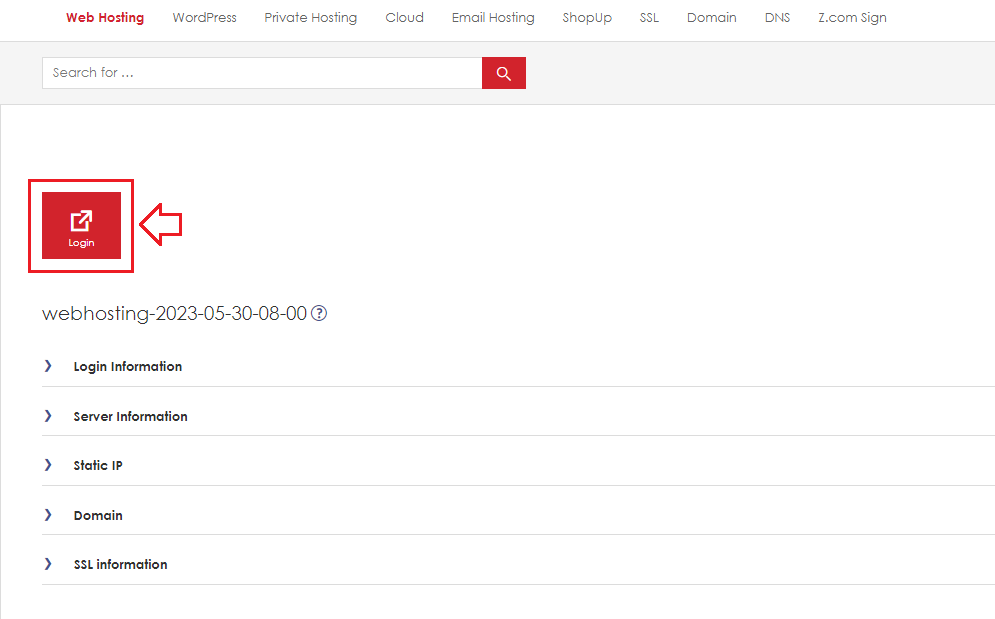 4. Click the Domains icon.

5. In the Domains section, click the Manage button.
6. After clicking the Manage button, you can remove a domain from cPanel. To remove please the Remove Domain button.