How to install Let's Encrypt SSL in Plesk Server?
Step1. Login to the Plesk server with the admin account. Go to SSL/TLS Certificates under "Websites & Domains".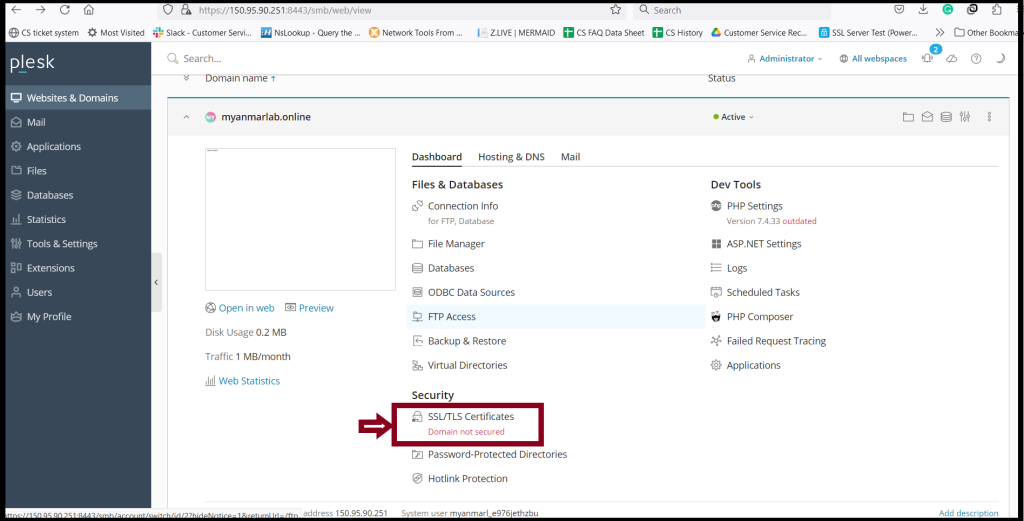 Step2. Click "Install" in the following image.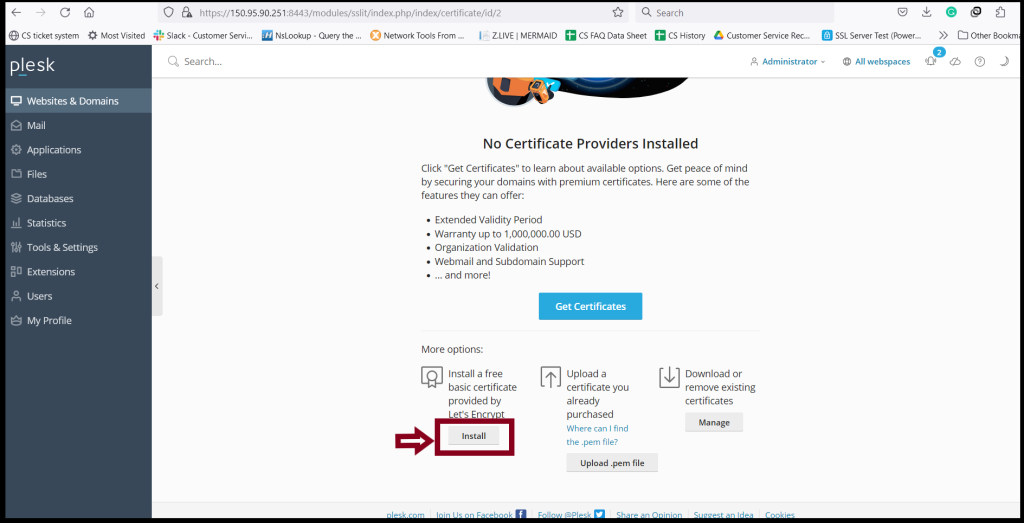 Step3. Checkmark the common name that you want to install Let's Encrypt and Click "Get it free"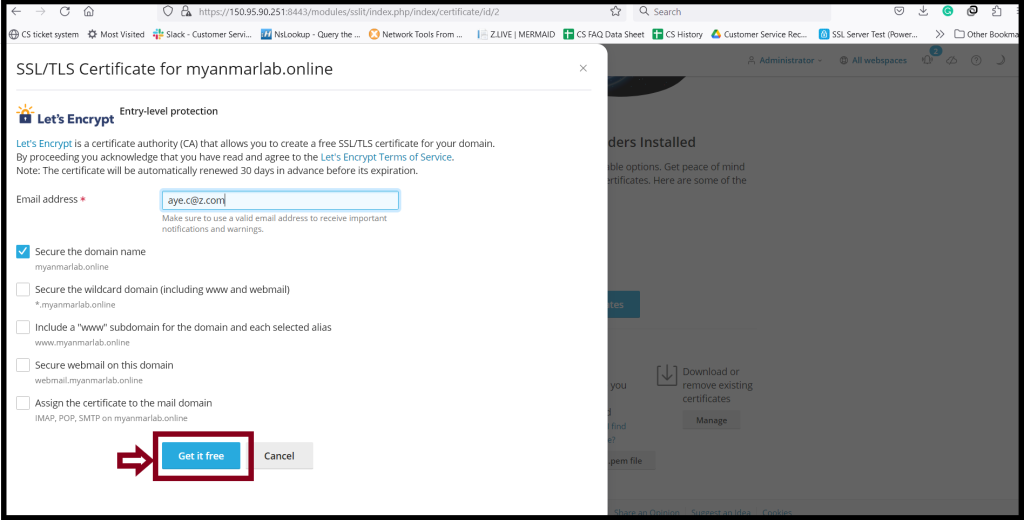 Step4. After waiting for a moment, the Let's Encrypt SSL was activated.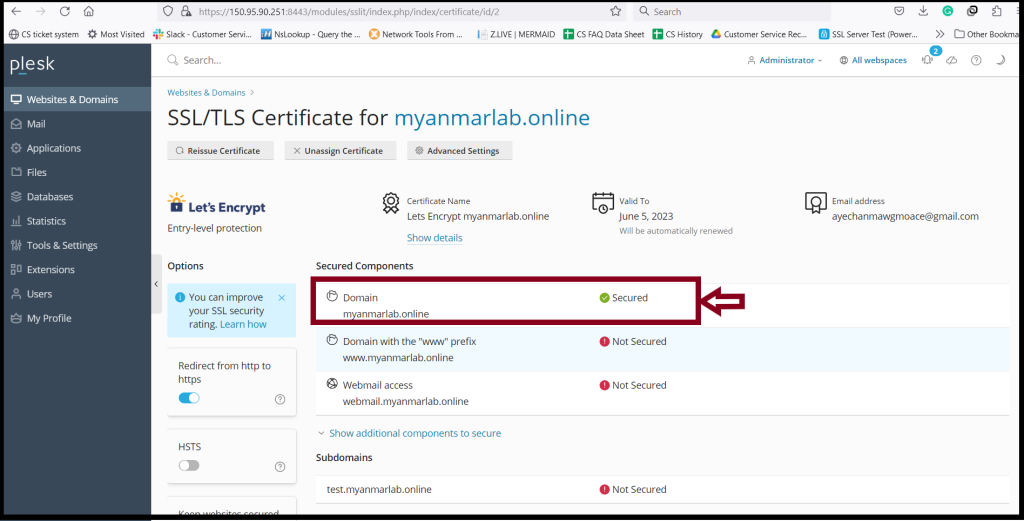 Step5. You can check your website certificate also.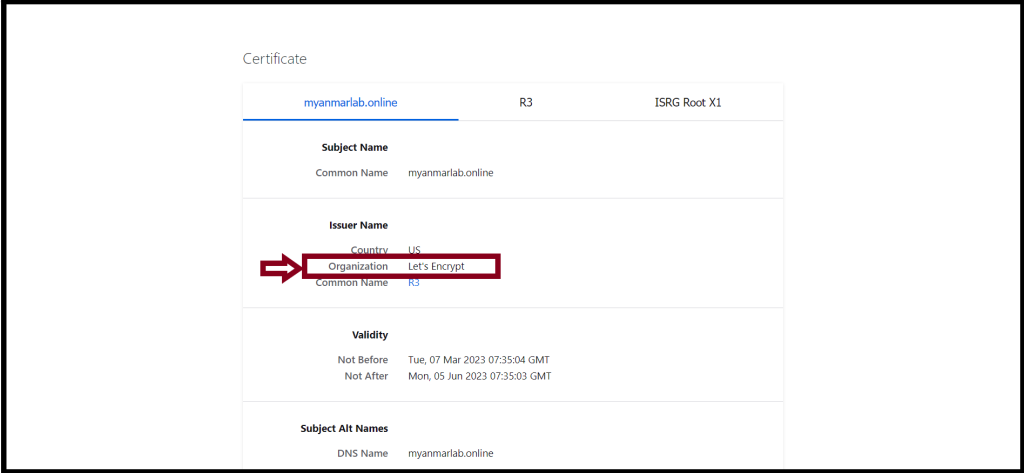 Thank you!!!