How To Order a CloudVPS?
Step1. Login to z.com account, https://cloud.z.com/mm/signin/
Step2. Click the "Cloud" Menu
Step3. Go to the "+Server"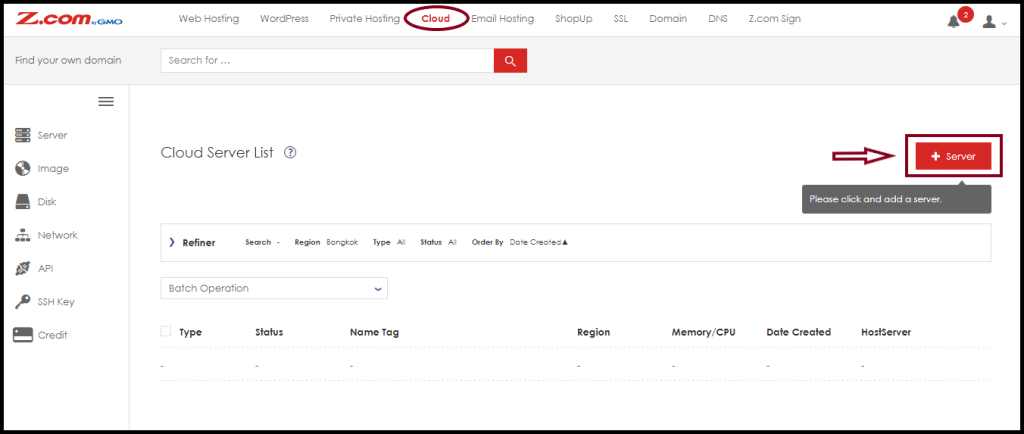 Step4. Choose Your Cloud VPS Hosting Plan
Region [Bangkok]
Type [VPS]
Image [OS]
OS [Linux/ Windows/ Other]

You can choose the OS type that you want to prefer to use

Plan

You can choose the plan depending on CPU/RAM

Root Password

Enter the Root Password for the server

Name Tag

You can change the Name Tag of the Server

Contract [Monthly/ Hourly]

You can make a contract with the VPS
You need to deposit a contract amount on your z.com account

Additional Disk(SSD) [Not Used/ Added Disk/ Add New Disk]

The VPS server's storage is at default 50GB SSD.
So, you can add a new disk such as 200GB or 500GB additionally.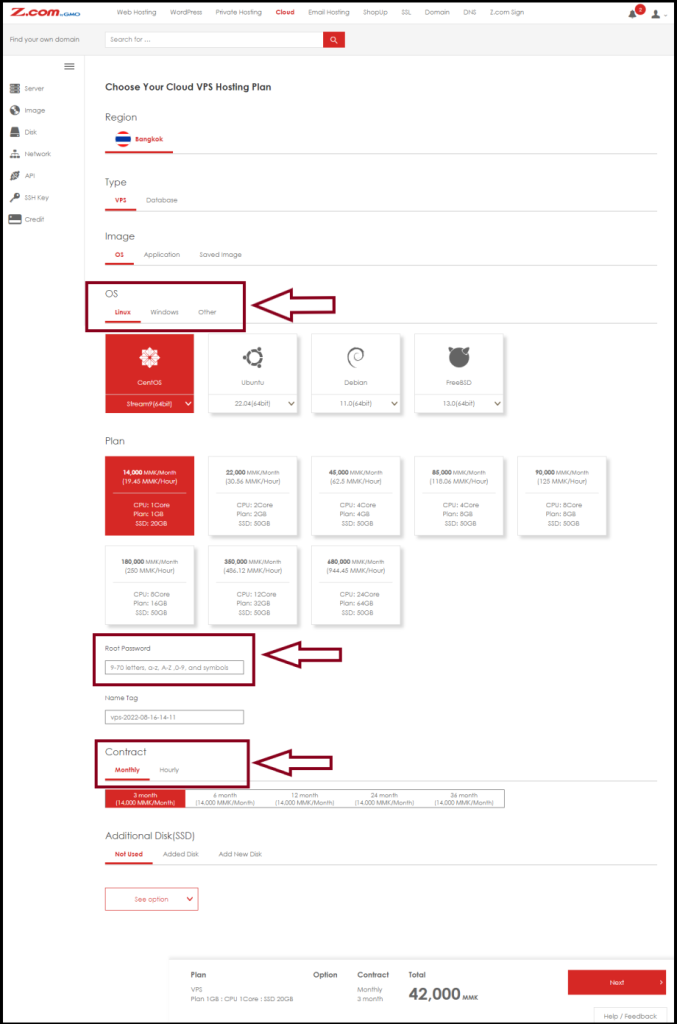 And then Click "Next"
Finally, You got a new CloudVPS server.
Thank you!!!