How to Create an Email Account on DirectAdmin?
Login to your z.com account, https://cloud.z.com/mm/signin/
1. After login to the Z.com portal, Click the "Web Hosting" menu.
2. Click your Server.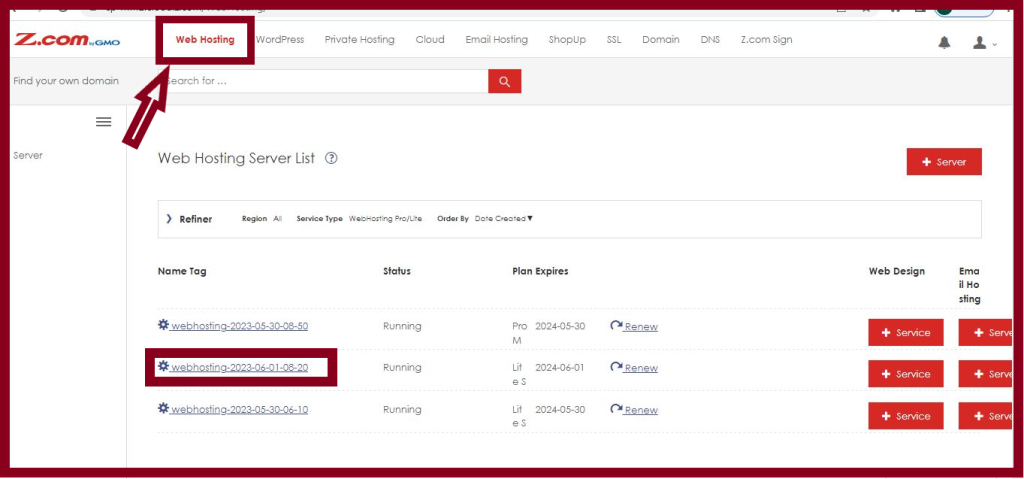 3. Click Login icon to log in to your DirectAdmin.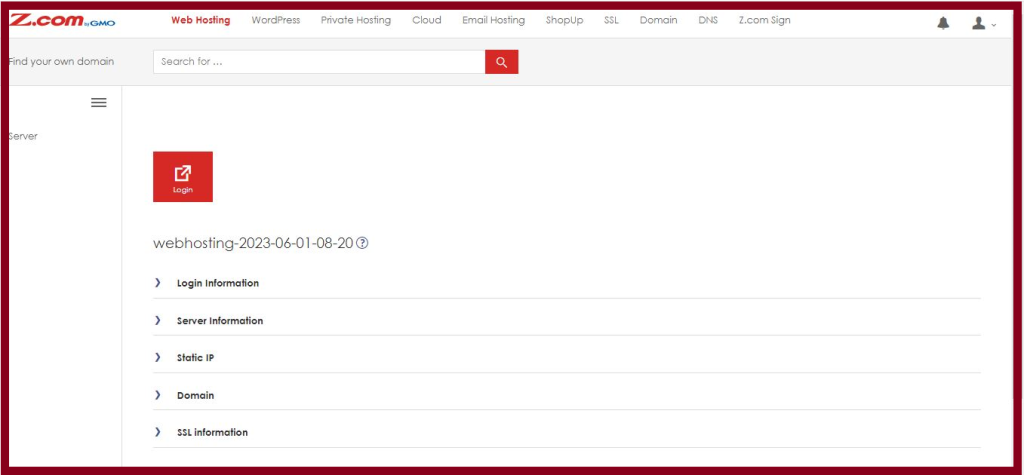 4. Click E-mail Accounts.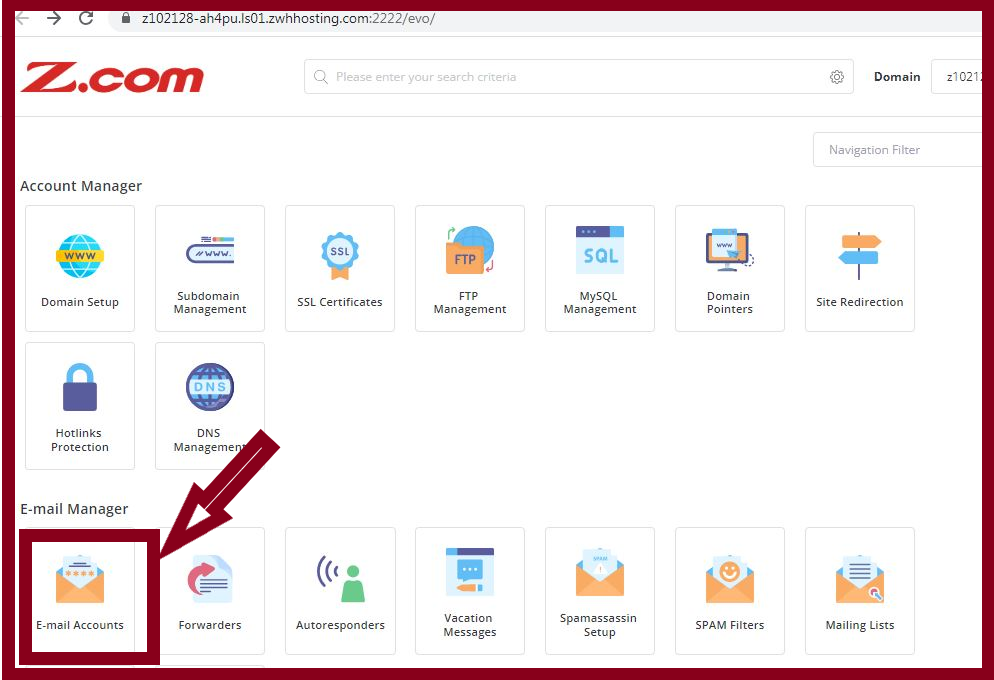 5. Click Create Account.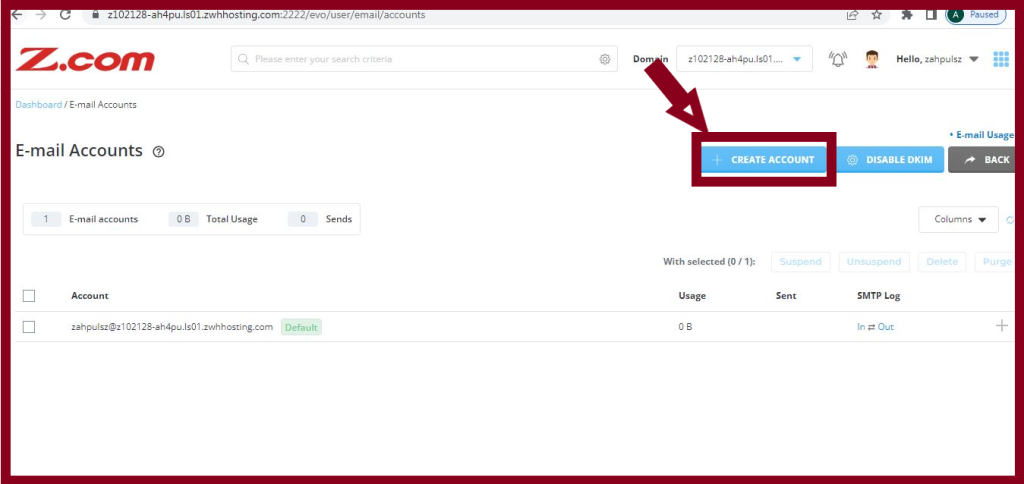 6. Click the down arrow in the Domain name box and choose your domain name.
7. Add username in the Username box and click Create Account.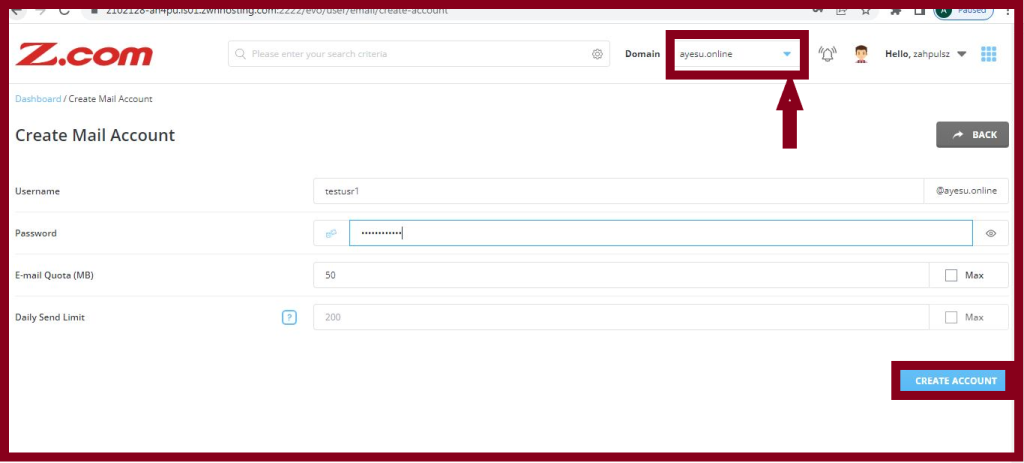 8. Click the Webmail Roundcube icon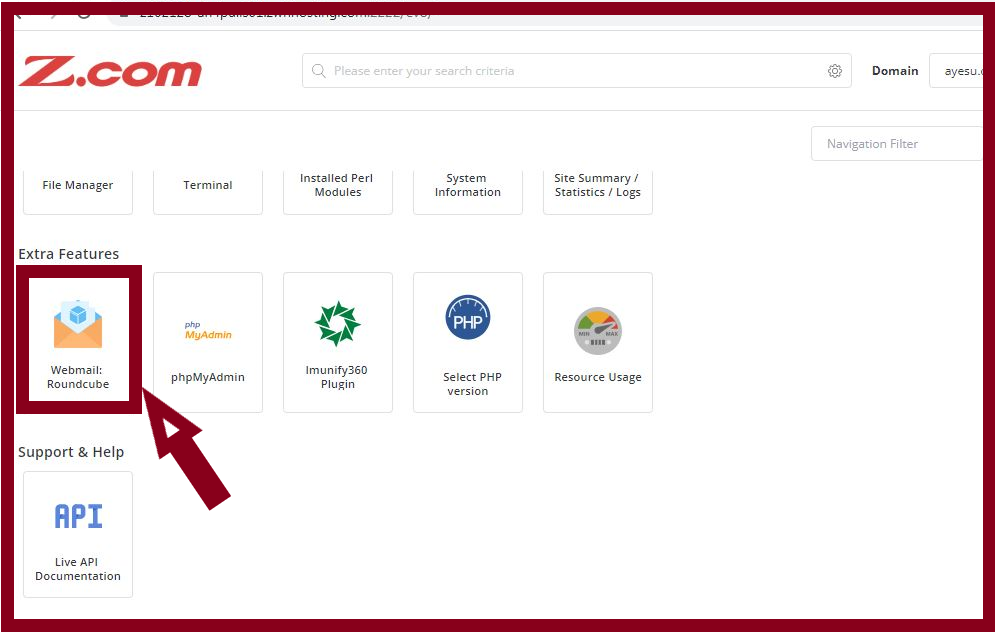 9. After clicking the Webmail Roundcube icon, you can use the webmail service.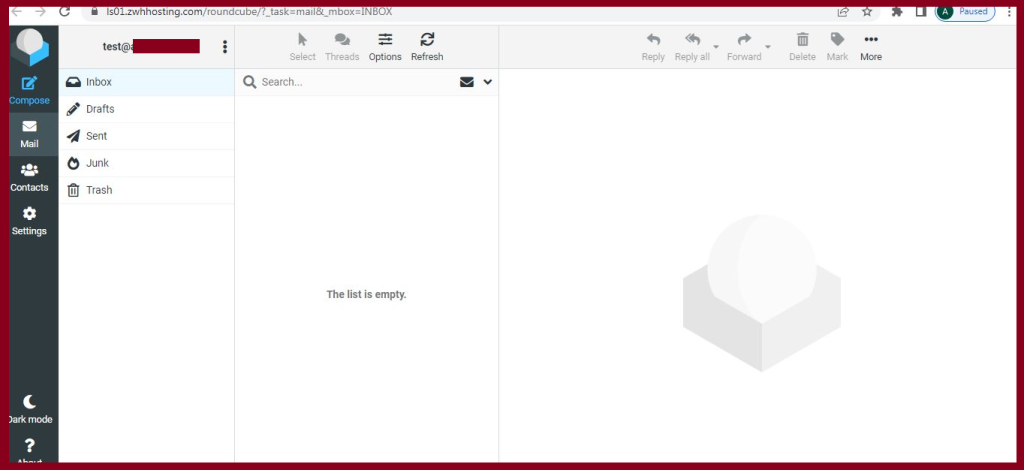 Thank you!!!