How to Add The Domain Whitelist on Web Hosting Server?
Step1. Login to the cPanel and Click "Spam Filters" from the cPanel dashboard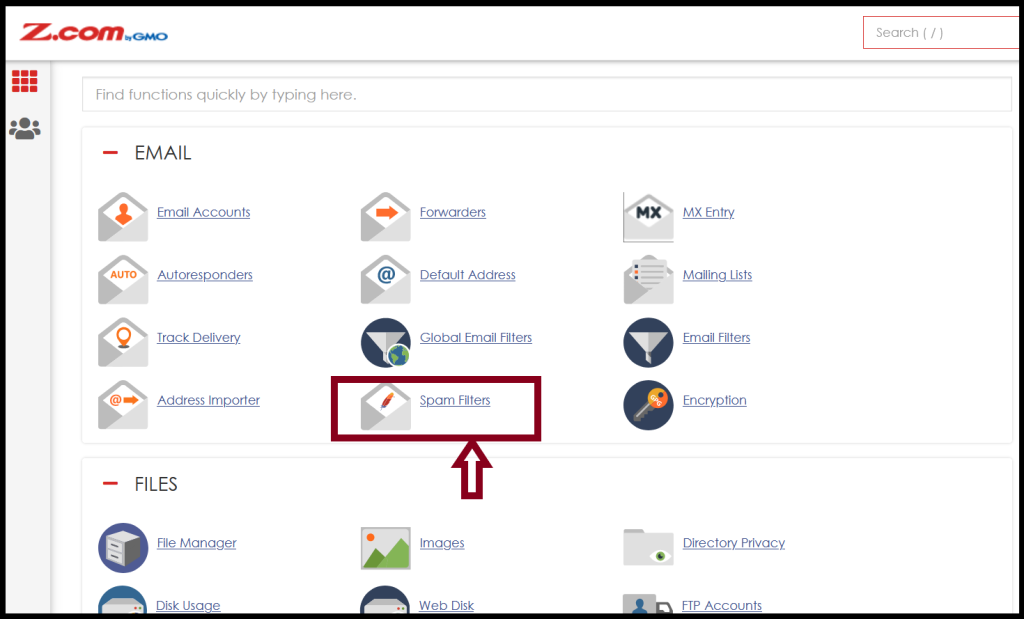 Step2. Click "Show Additional Configurations"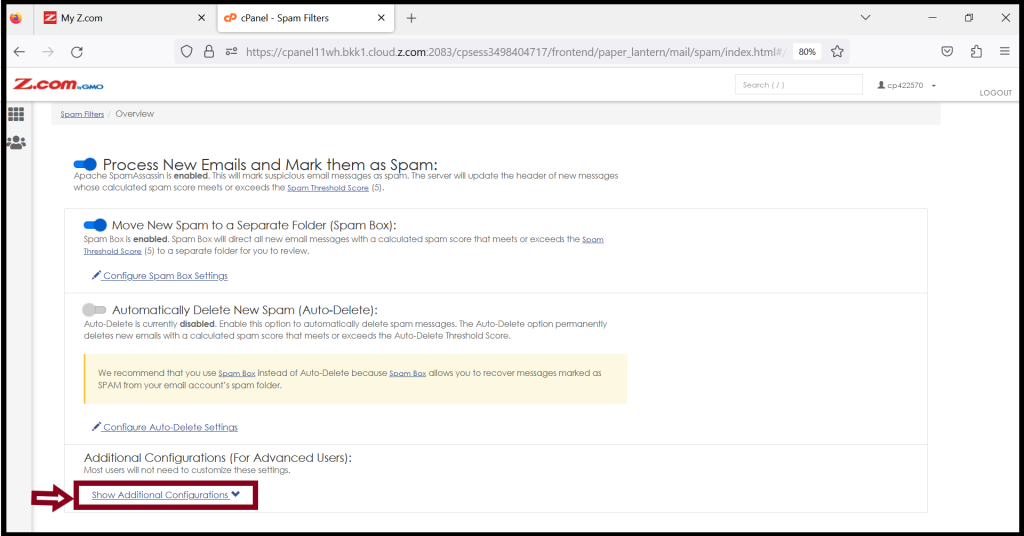 Step3. Click "Edit Spam Whitelist Settings"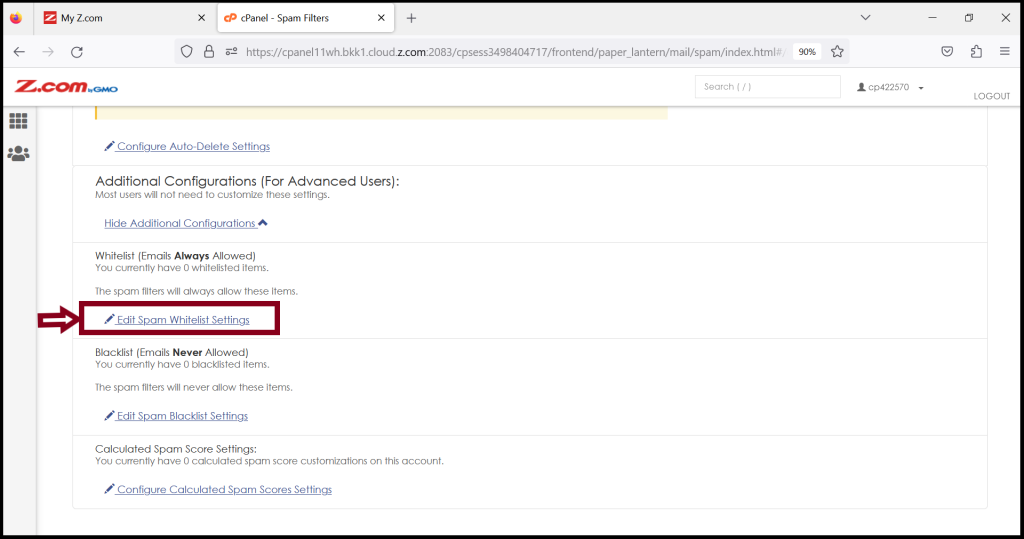 Select "+Add A New whitelist from item"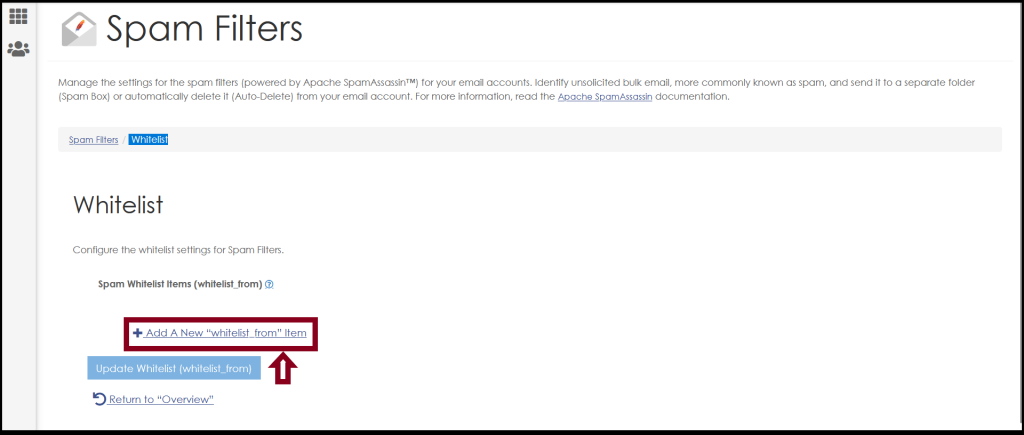 And Then, Add "A Domain Name" that you want to add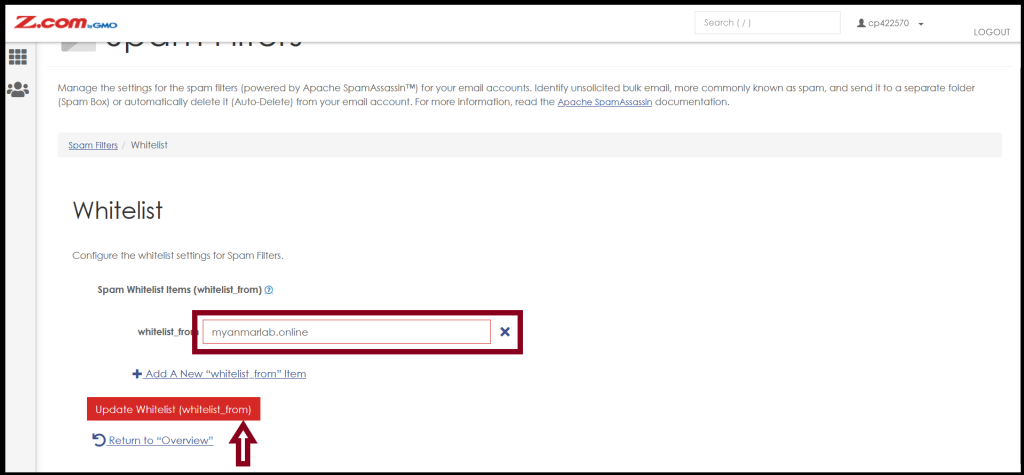 Step4. Now we can add the domain whitelist successfully.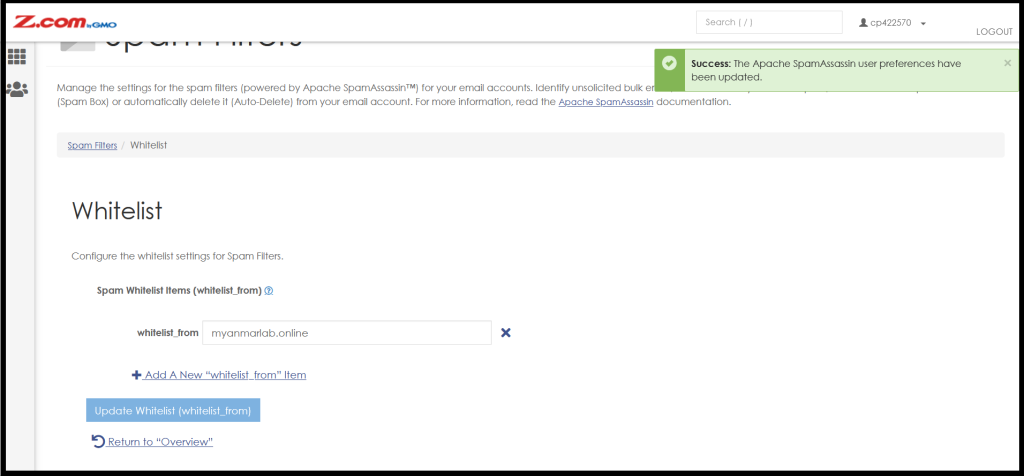 Thank you!!!