How to renew the Monthly VPS contract?
Step 1 >>  Please  Kindly log in to your Z.com account,  https://cloud.z.com/mm/signin/
Step 2 >> Please click on the top menu "Cloud" and click "Credit" on the left-hand side.

Step 3 >> Choose the Cloud server (if you have more than one on the server) and click "Renew".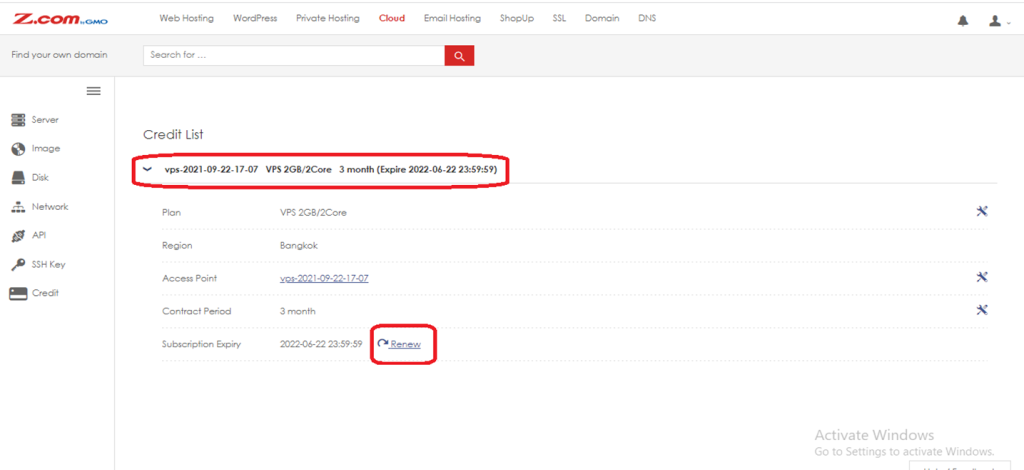 Step 4 >> Select the desired Contract Period and click "Yes".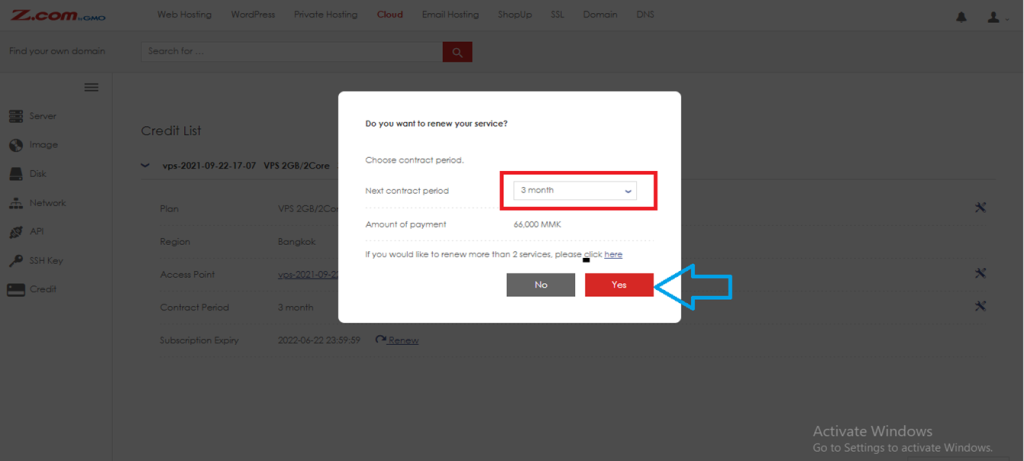 Step 5 >> Next step will show to choose a payment method and click the red button "Set".
The Monthly Cloud VPS server renewal process was finished.
Thank you.