How to Check the Server IP of CloudVPS in My Z.com?
Step(1)- Login to the z.com account, https://cloud.z.com/mm/signin

Step(2)- Click the "Cloud" Tab and Select your CloudVPS Server Under the Name Tag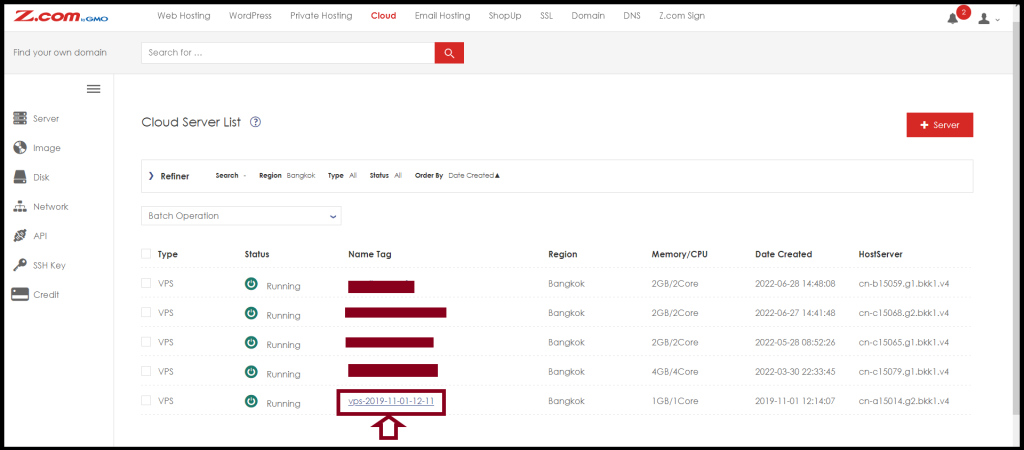 Step(3)- To check the server's IP, please Go to the "Network Informaiton"

You can check the IP address of your CloudVPS as follows.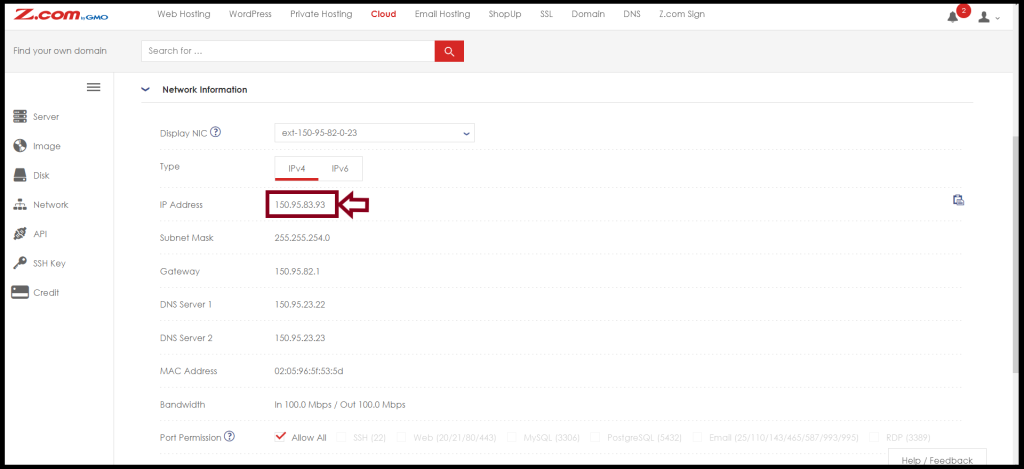 Thank you!!!