How to Access the Console of CloudVPS (Linux Server) from My Z.com?
Step(1)- Login to the z.com account, https://cloud.z.com/mm/signin

Step(2)- Click the "Cloud" Tab and Select your CloudVPS Server Under the Name Tag
Step(3)- Click "Console".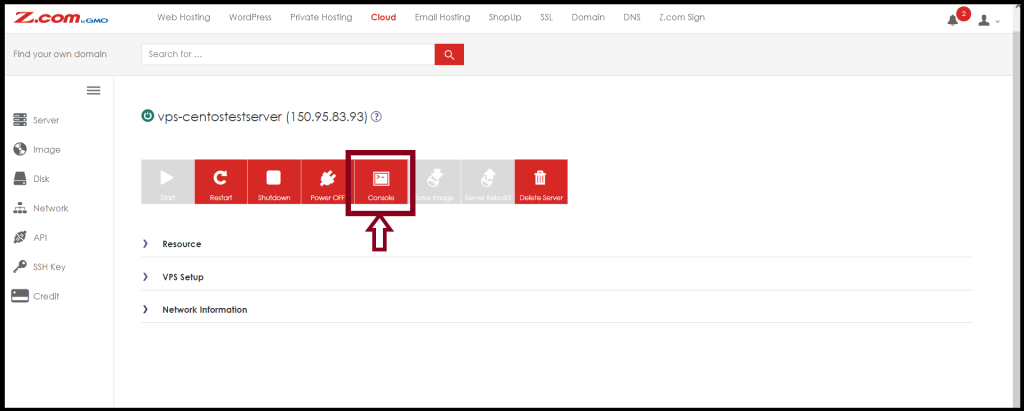 Step(4)- After pressing the console, the windows tab will pop out to access the console.
And then, please log in to your server with your username and password.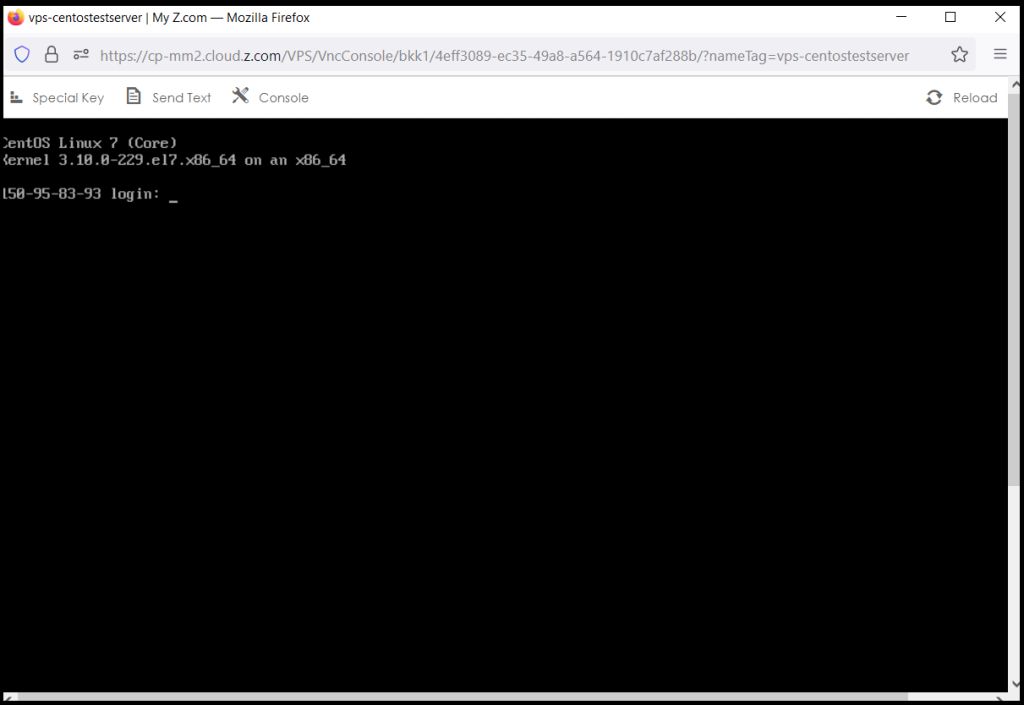 Thank you!!!