How to install PHP Version on WHM (PrivateHosting)?
Step1. Login to the WHM.
Login URL: https://123.456.78.9:2087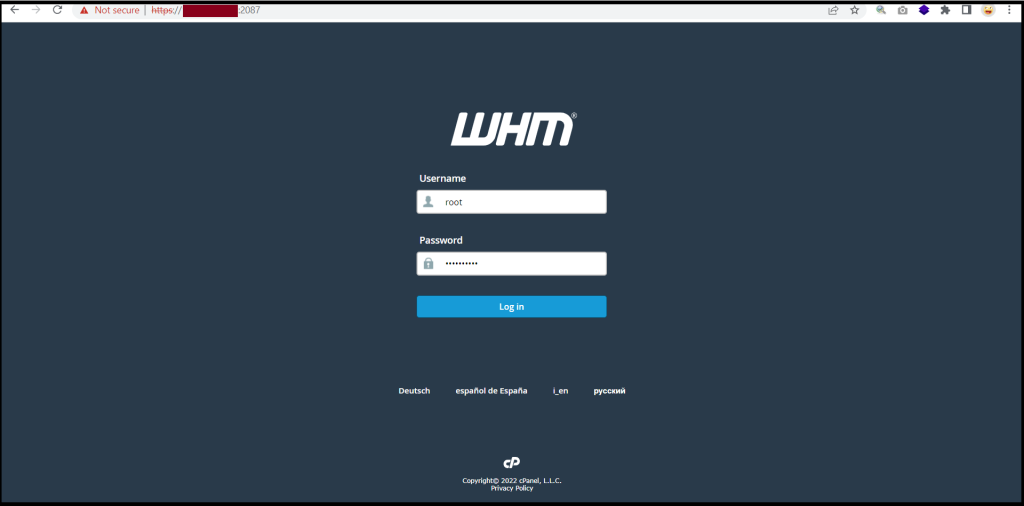 Step2. You can install the PHP version on WHM easily via EasyApache4. So, please search with the Keyword "EasyApache4" on Searchbox
And then, click "Customize" as follows.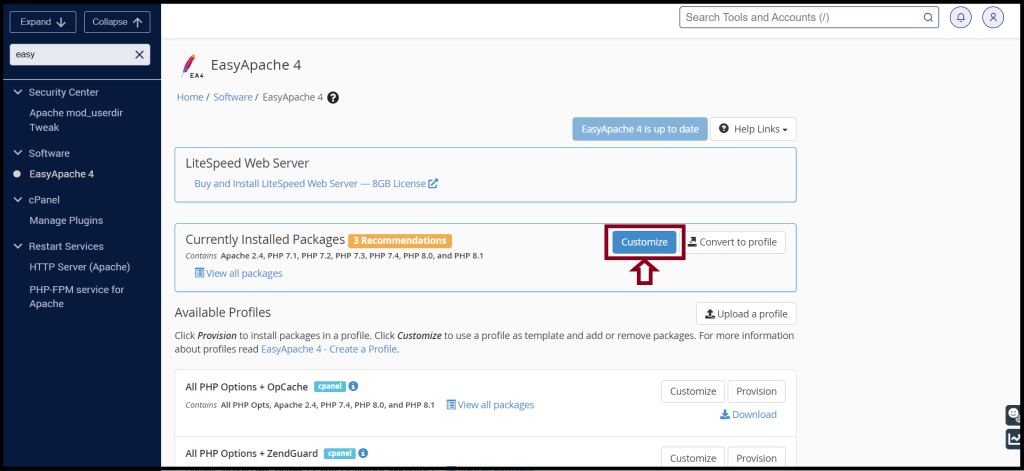 Step3. Click "PHP Versions"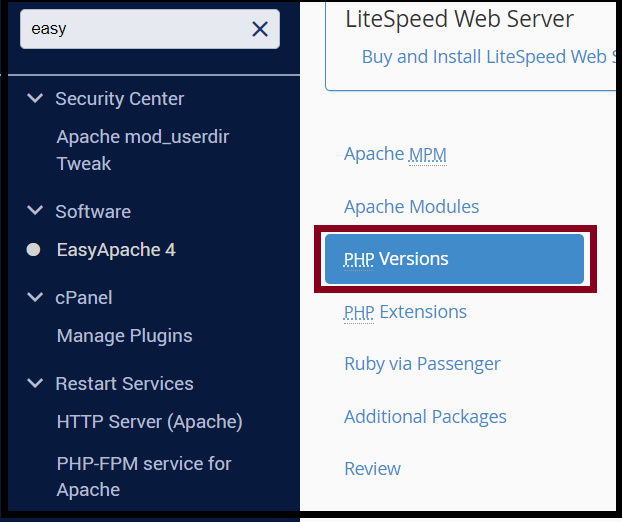 Step4. You can install the PHP Versions and Extensions that you want to the desired version.
And Click "Next"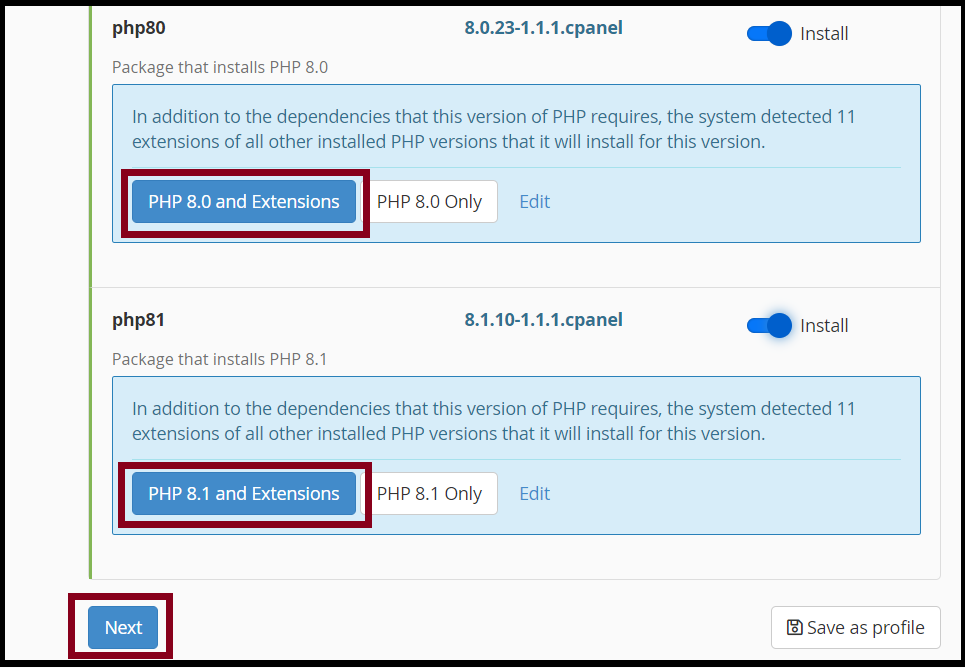 You can review your services
Click "Provision"
Finally, You can install the PHP versions and Extensions successfully. And click "Done"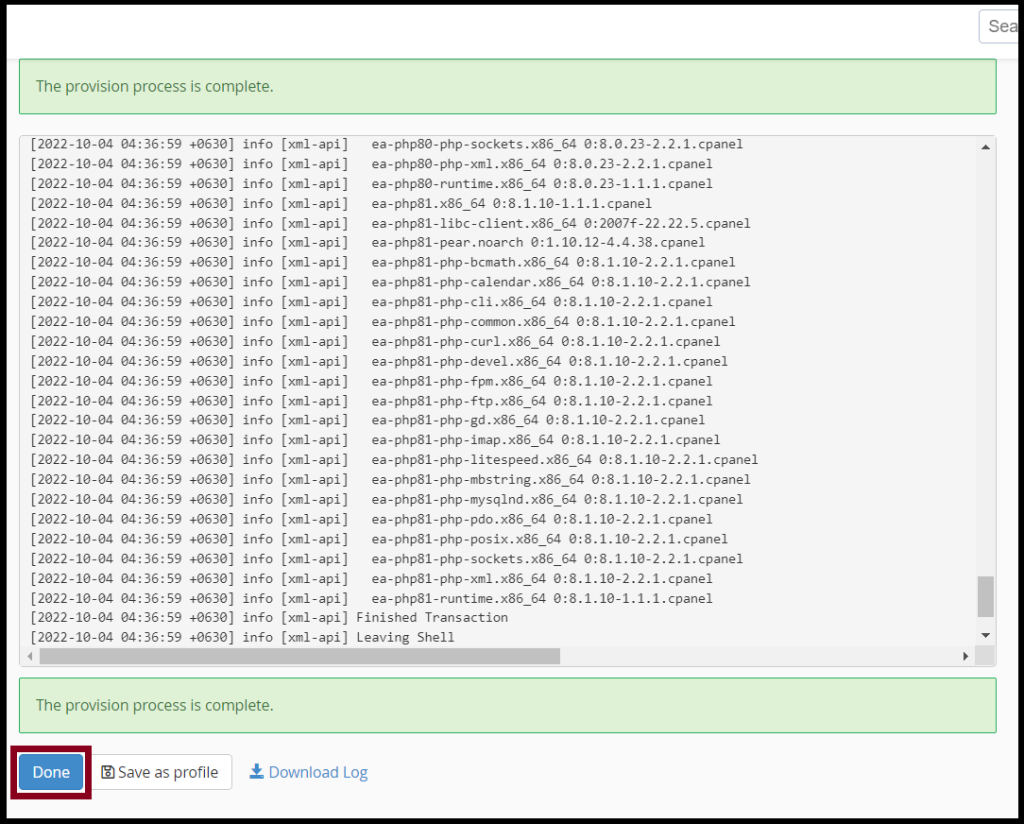 Step5. You can also change the PHP Versions on MultiPHP Manager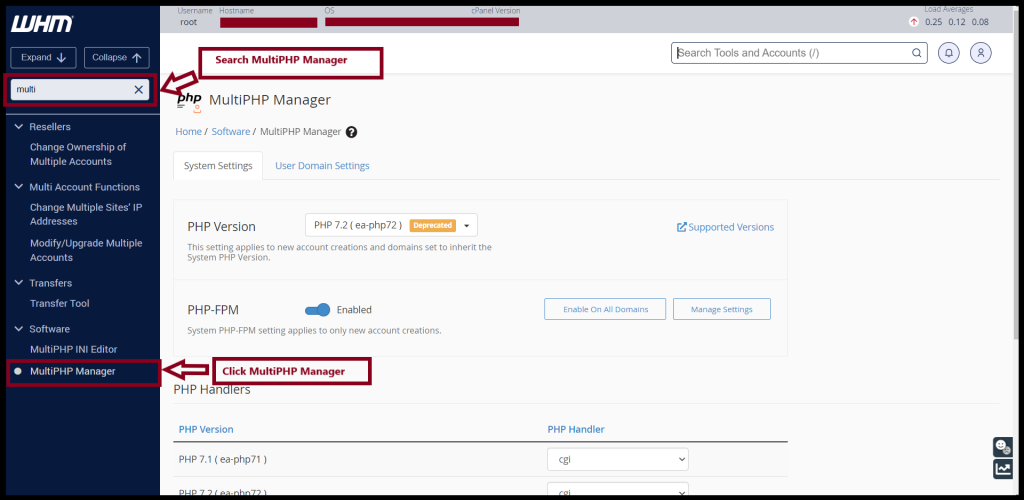 And then, choose the PHP versions that you want to use as follows.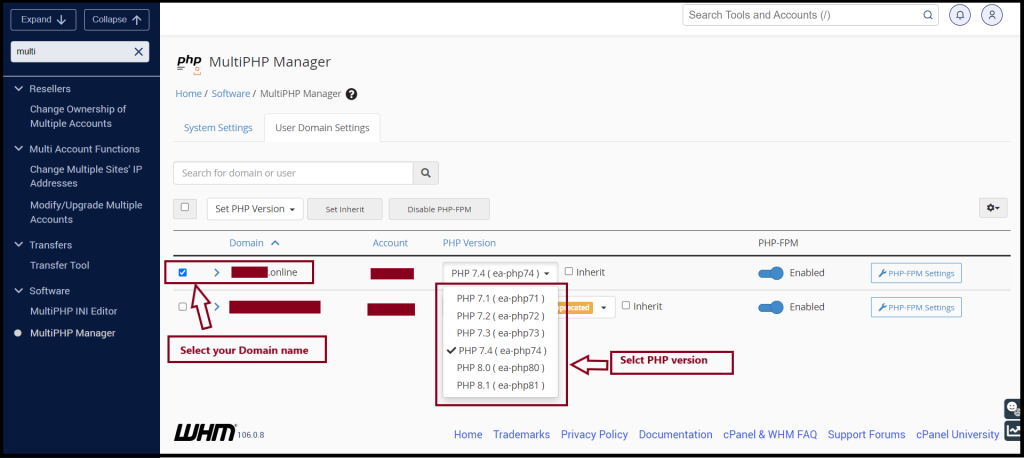 Thank you!!!