How to Upgrade Additional Disk from 200GB to 500GB in Windows Server?
Step1. Login to the Z.com account with your registered email.
https://cloud.z.com/mm/signin/
Step2. Go to the "Cloud" Tab and check your server operation normally. And then click "Disk" and check the storage that the server currently using.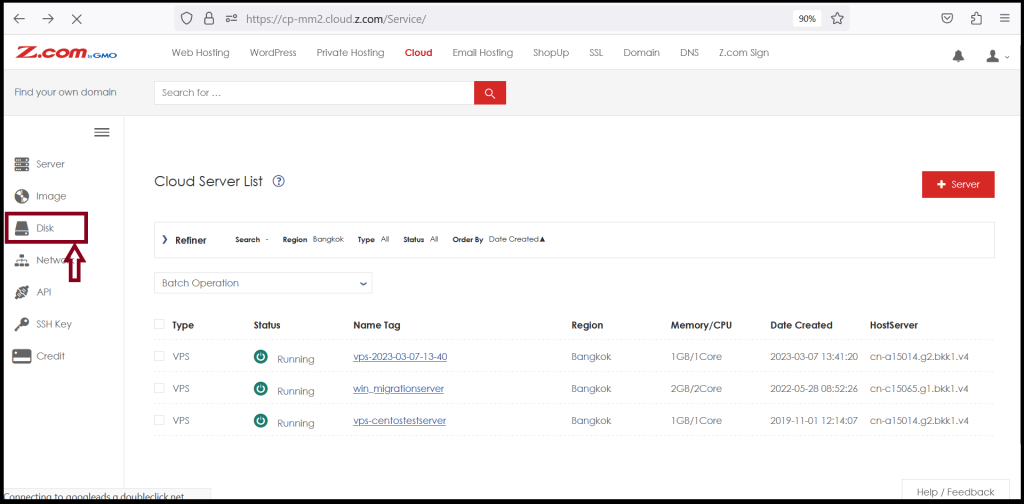 You can check your additional disk under the Disk Menu as follows.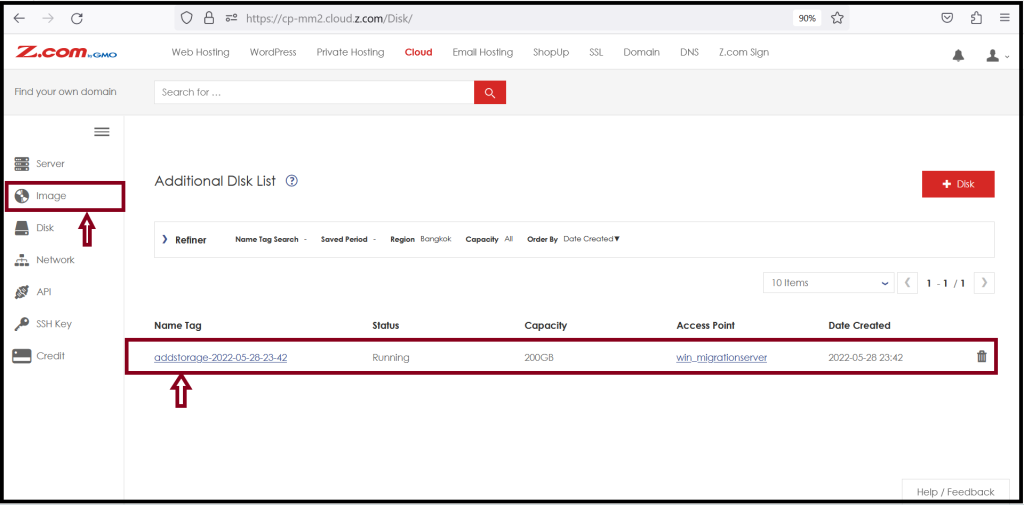 Step3. Before you do the storage upgrade process, please backup of current 200GB data image first not to lose the data. Go to the image tab to order the additional Image storage to store 200 GB of data.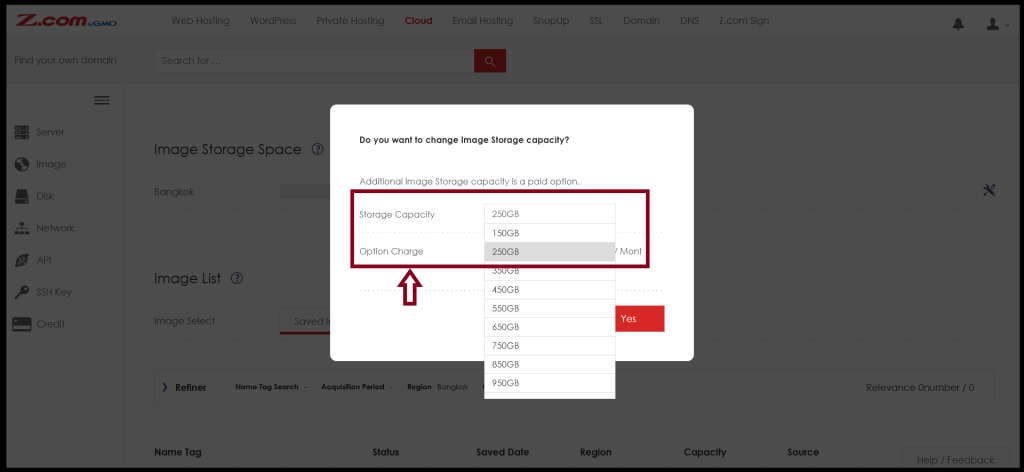 When you order the additional image storage, you need to choose a size greater than the data size of current additional storage usage. There will be additional charges will apply.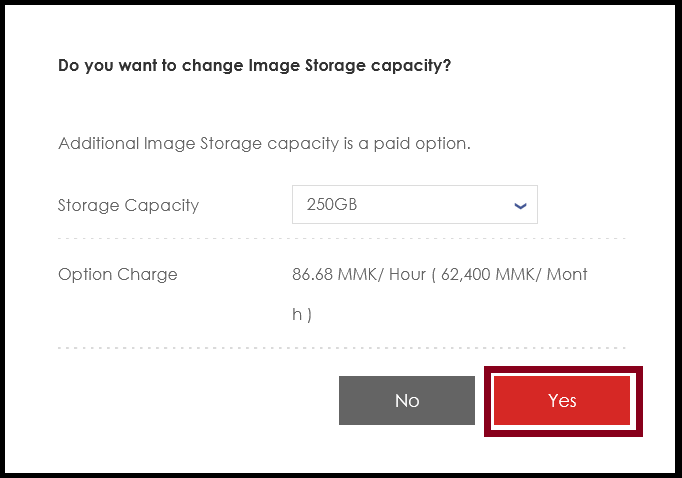 Step4. After the payment is completed for Image storage space, you will see current the image storage size.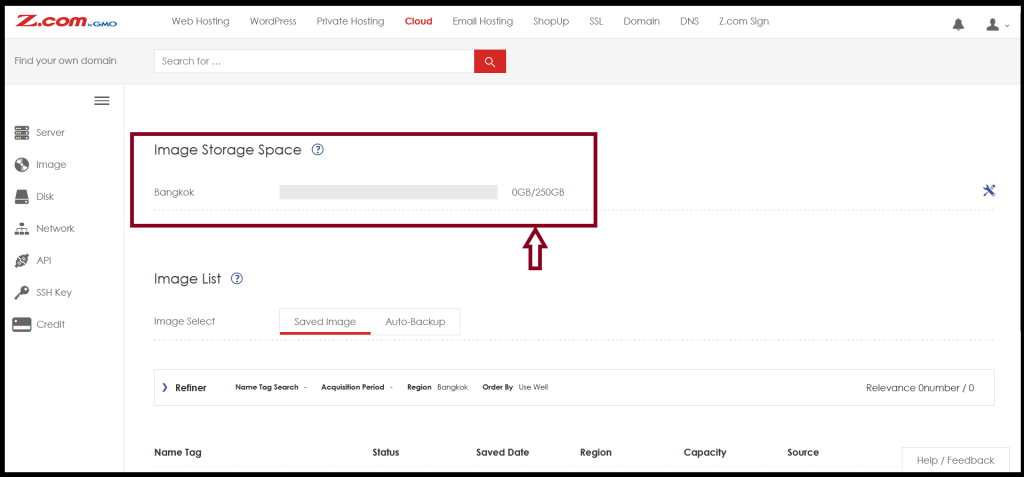 Step5. Then go to cloud tab and click the server that you want to do the save image.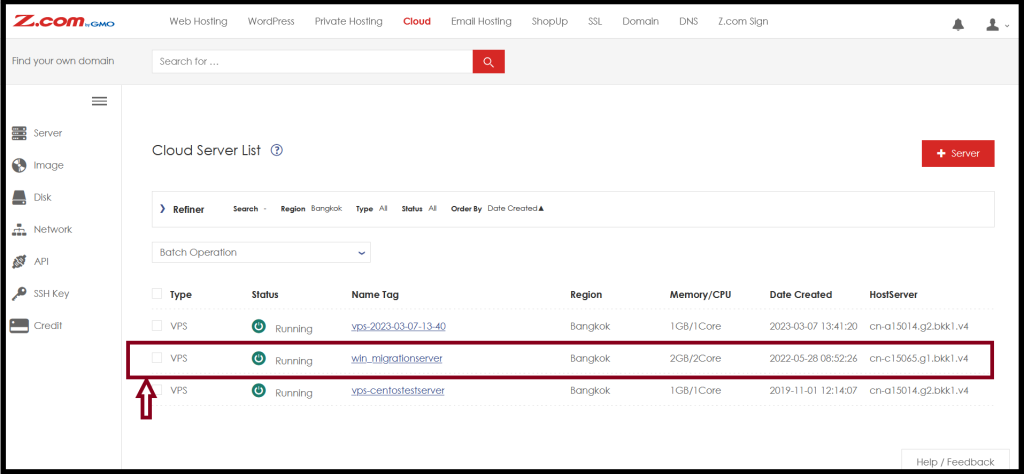 To take the snapshot of the current server, please shutdown the server first.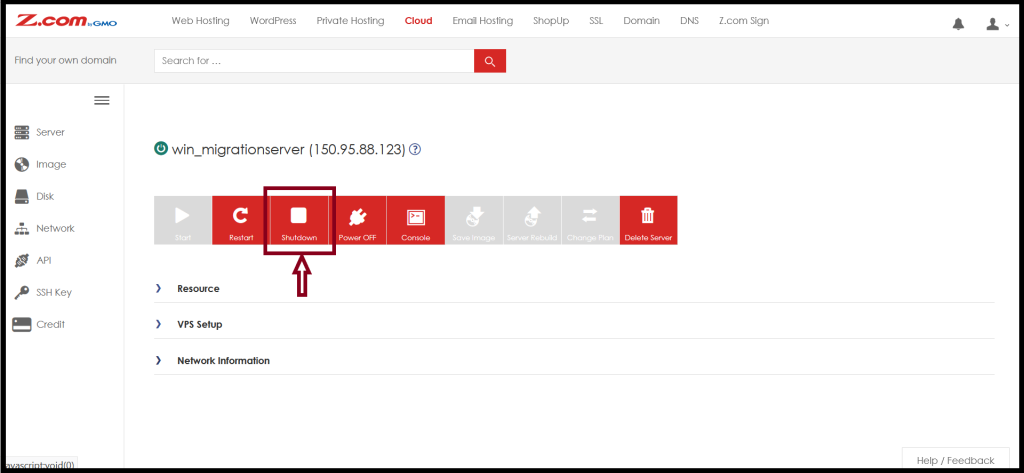 Then click on the Save image button and choose Additional Disk to take the image. Input memorize name of the image.

Step6. Now you need to wait some time for additional disk 200GB backup to complete.

Step7. After the image storage taking process is finished, you will see the current usage data size.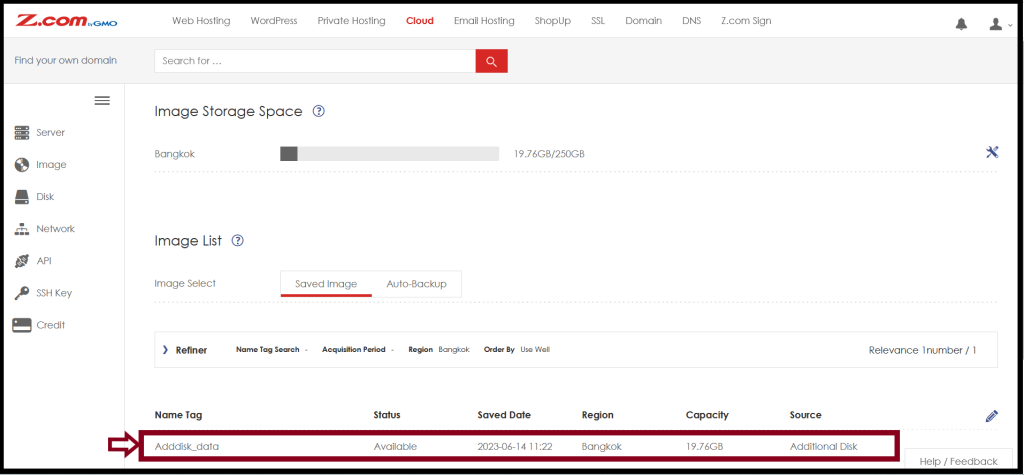 Step8. After that Go to "Disk" Tab and order the new additional disk 500GB. Click "+Disk" to order.
Step 9.  When you order the disk 500GB, you can direct restore the current image data to 500GB storage.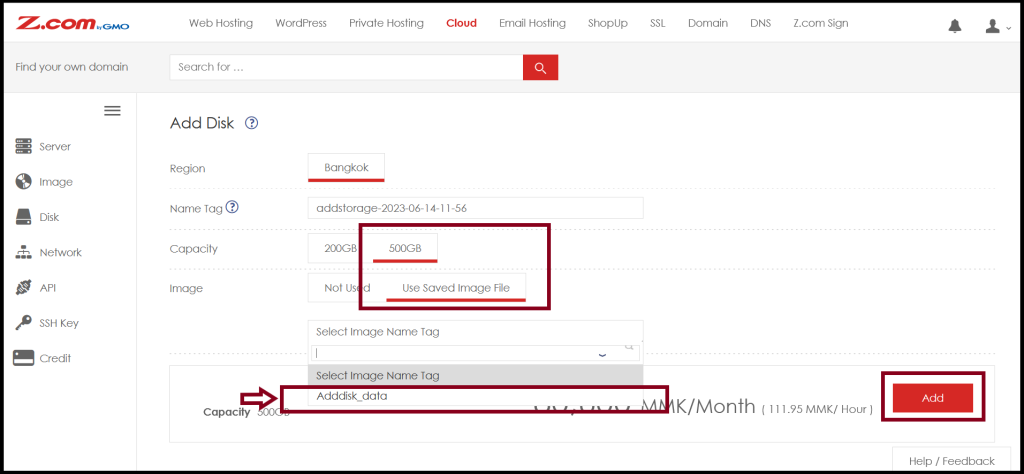 Step10. You need to wait disk building process to complete. After that please detach the 200 GB from the current server and attach new 500 GB.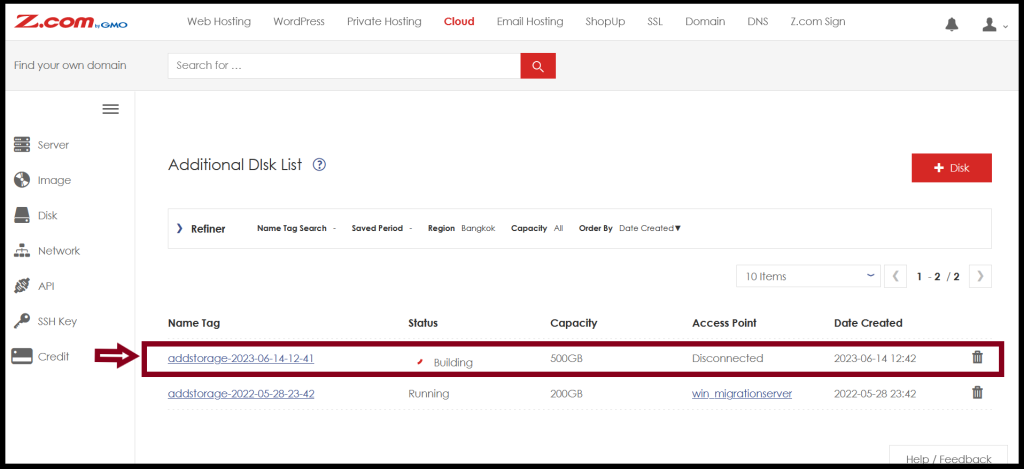 Step11.  Go to VPS Setup to connect the disk with the server.

Click Setup and choose the disk.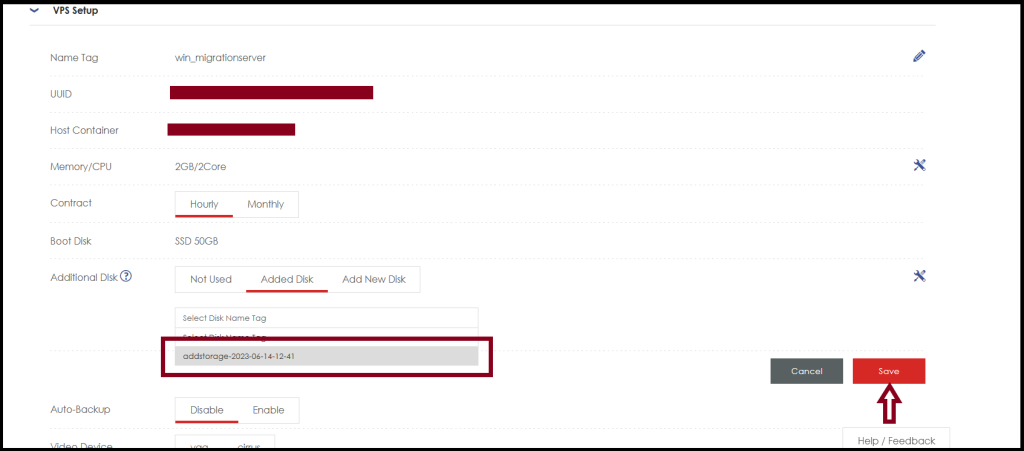 Now the disk is completed connect with 500GB and we can start the server again.
Step12. Login your Windows server with administrator access to check the disk.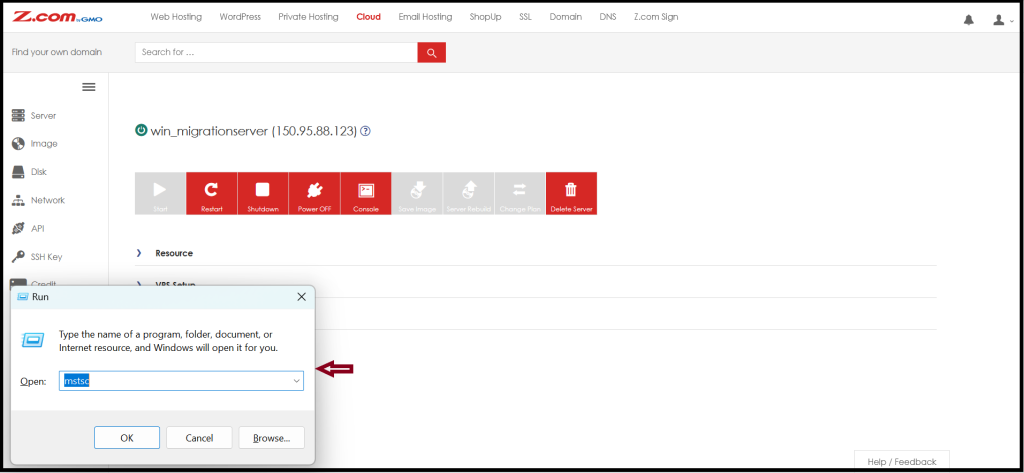 Launch Run box from PC and login the Windows server.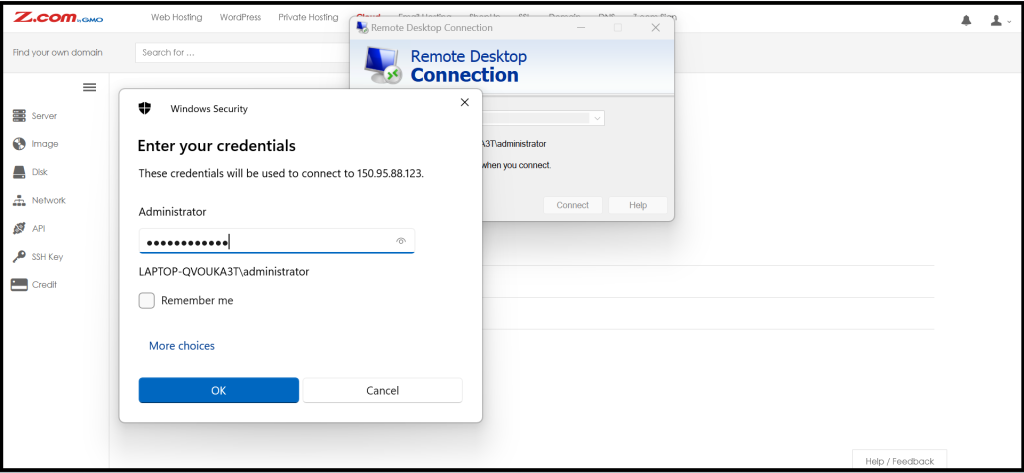 Step13. Now you will see 300GB storage status is "Unallocated".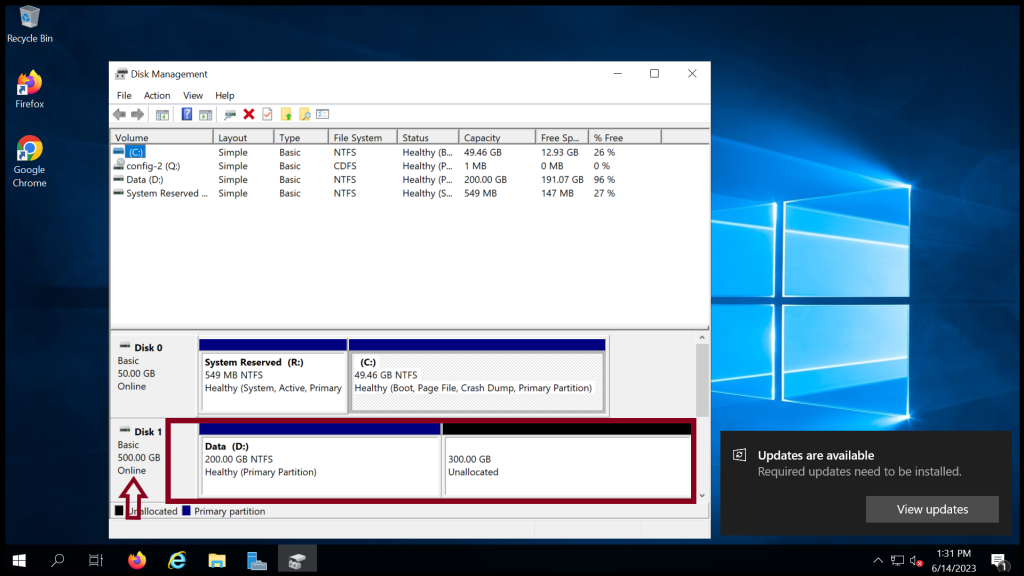 You need to combine current allocated space 200GB so please "right click" and "Extend Volume".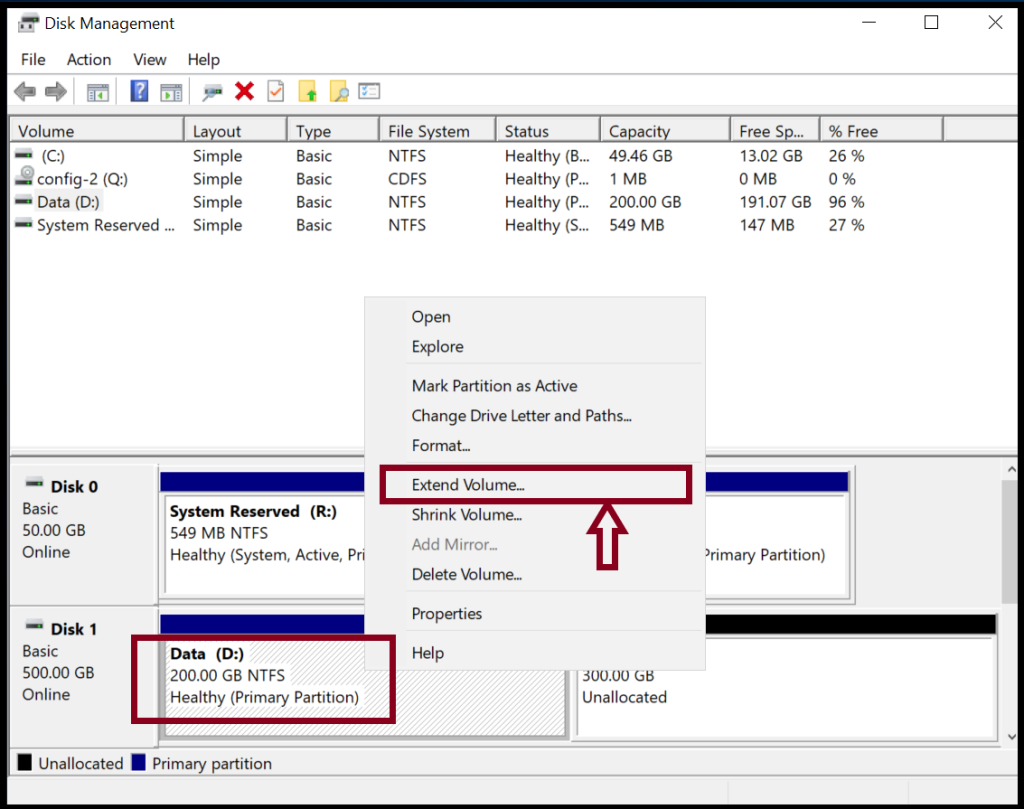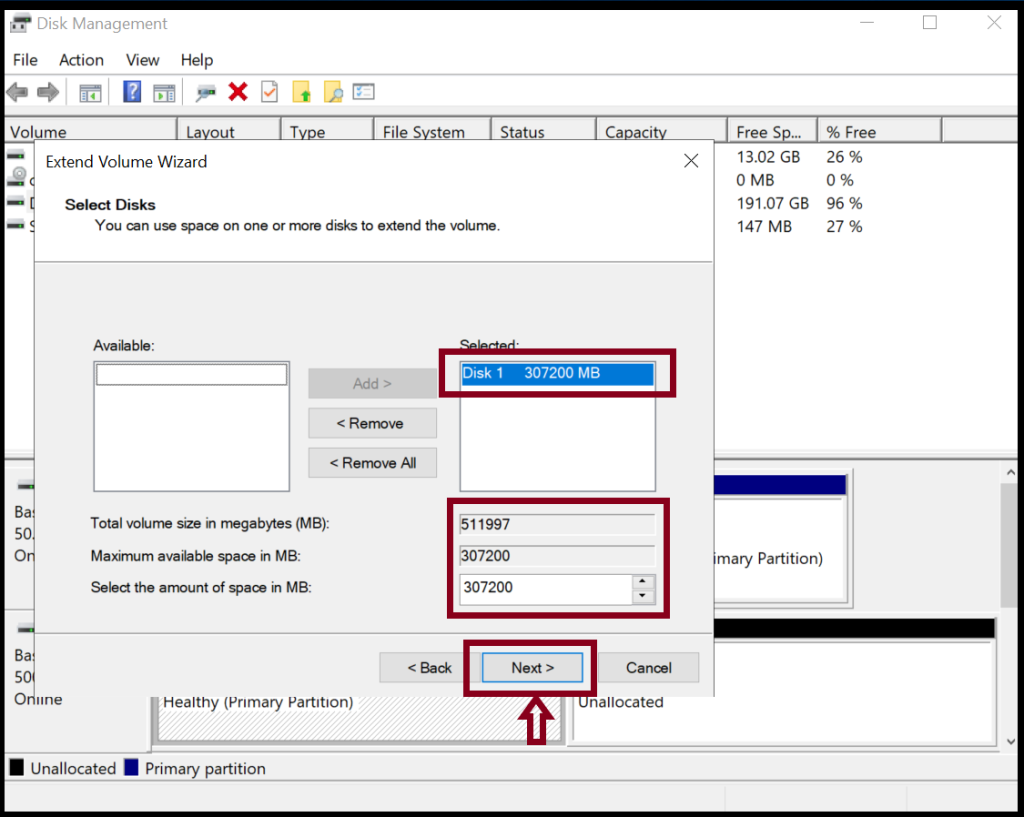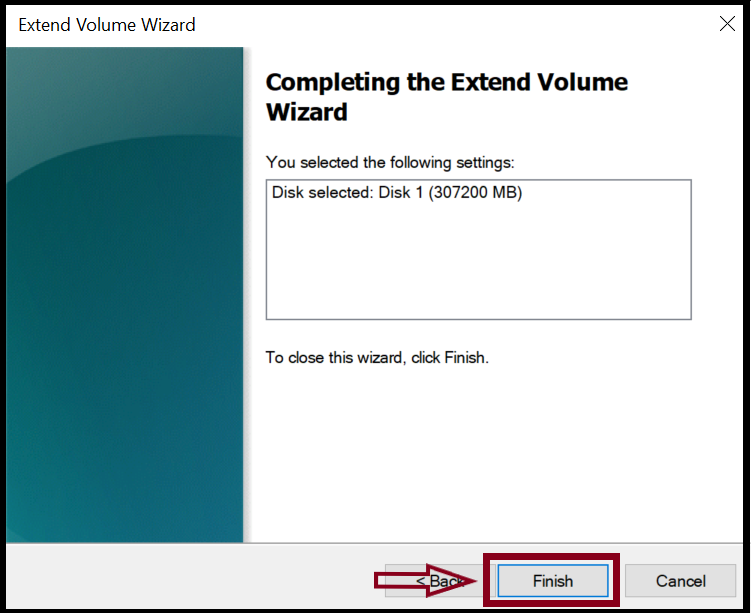 Step14. Now all disk storage is combined under 500GB disk.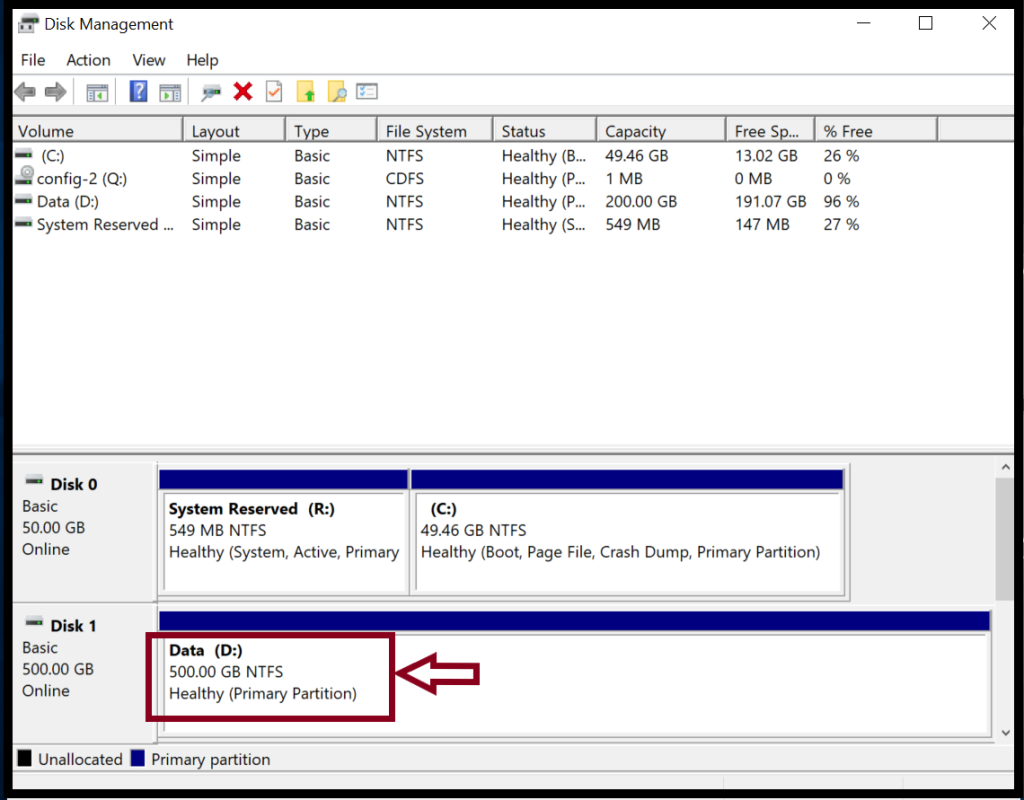 Thank you!!!