How to check Bill history and top-up history at the Z.com account?
Step(1) >>  Please  Kindly log in to your Z.com account,  https://cloud.z.com/mm/signin/
Step(2)>> After successfully logging into your Z.com account please Click on the person icon on the top right-hand side and select "Billing Information".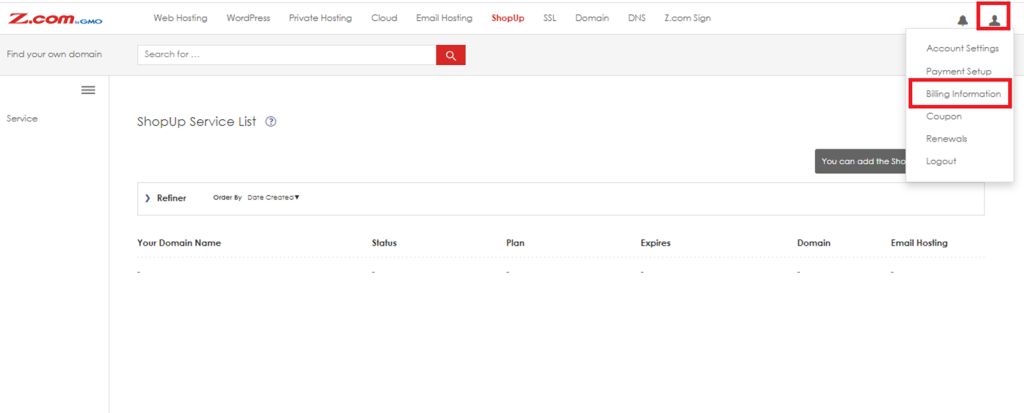 Step(3)>> Can view all bill details for your service. You can download PDF and XLS files that have been used with the Z.com service as shown in the picture.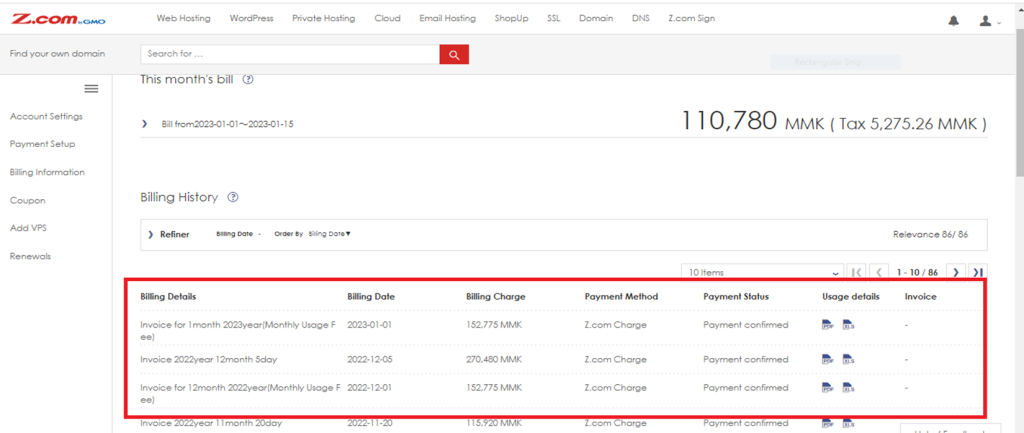 Step(4)>> You can check the payment top-up history, Date, Amount, and  Status as shown in the picture.